If you want to add a professional touch to your video content, then you might want to consider adding a camera drone to your toolkit. But why have just one drone when two will let you get the job done twice as fast? That's why we're offering this affordable Memorial Day bundle that includes two camera drones for one low price, so it fits into any production budget.
This bundle includes the hugely popular Alpha Z PRO 4K and Flying Fox 4K drones. Both are equipped with dual cameras (4K on the front and 720p on the bottom), they're easy to fly and offer Wi-Fi connectivity so you can monitor them with your phone. They also feature a one-key auto return, so they're beginner-friendly, and a 6-axis gyro for smoother flight.
Camera drones generally operate for up to 12 minutes before needing to be recharged. If you are working on a file video, that's not a long time — and that's exactly what makes this package so attractive. When one drone is charging, you can simply use the other to keep your production on schedule.
Get the Alpha Z PRO 4K and Flying Fox 4K dual wide-angle camera drone package on sale for just $139.97 until May 31st at 11:59pm, no coupon codes required.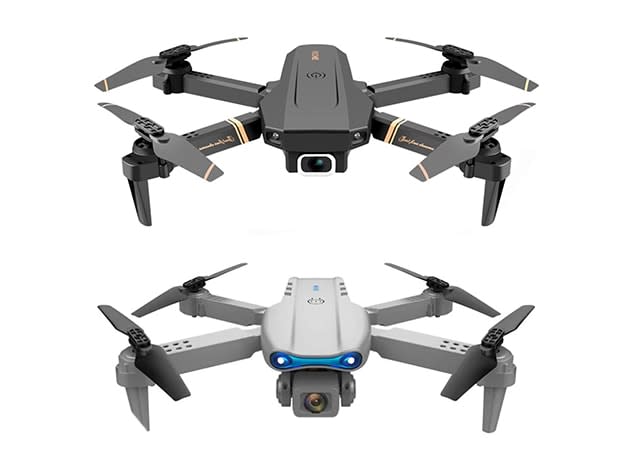 Alpha Z PRO 4K + Flying Fox 4K Wide Angle Dual Camera Drone Bundle – $139.97
Prices subject to change.