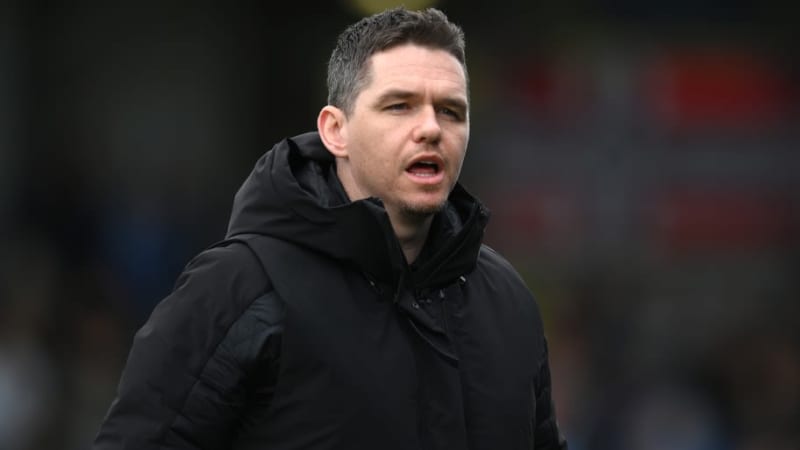 By Jaime Spencer
Manchester United manager Marc Skinner called it "crazy" that each club has only been allocated 8,000 tickets for next month's Women's FA Cup Final at Wembley against Chelsea.
Tickets for the show, the ninth to be held at Wembley, have already been on sale for several months, long before the identities of the finalists were known.
United sealed their place in the final on Saturday with a dramatic 3-2 win over Brighton to reach that stage for the first time ever, while Chelsea have reached three consecutive finals – chasing three consecutive trophies – with victory measure Aston Villa the day after.
By the end of February, 40,000 "neutral" final tickets had already been sold. That number increased to 65,000 after the semi-finals, at which point it was later confirmed how many tickets would be handed out to each club to be sold directly to their supporters in dedicated areas.
Overall, the final is likely to be a sell out and therefore potentially a world record attendance for a domestic women's football match. But with just 8,000 people for each club, there will be only 16,000 directly represented in total in the 90,000 capacity stadium.
Read the latest news on the Women's FA Cup here
"I can't believe it," Skinner said honestly after the numbers were confirmed.
"I don't know how many are in the men's game and I don't know how they are distributed. But giving two big clubs like Chelsea and Manchester United 8,000 tickets to sell is just crazy in my opinion."
United fans in particular have built a reputation in recent seasons for their vocal travel support. And while up to 8,000 supporters from each club will be seated together in their own areas, the remaining fans who have to buy 'neutral' tickets could negatively affect the atmosphere if other partisan fan sections end up being too scattered around the stadium.
Discussing the final itself, Skinner added, "It's huge. We know we will play against Chelsea, who are currently the best team, so we have a lot of work to do. But we got there on our own merits and we believe in ourselves. It's going to be difficult, but it's something we're really looking forward to."
Read more from Jamie SpencerFollow him Chirping!
This article was originally posted on 90min.com as Marc Skinner in disbelief at the "crazy" allocation of tickets for the women's FA Cup final.