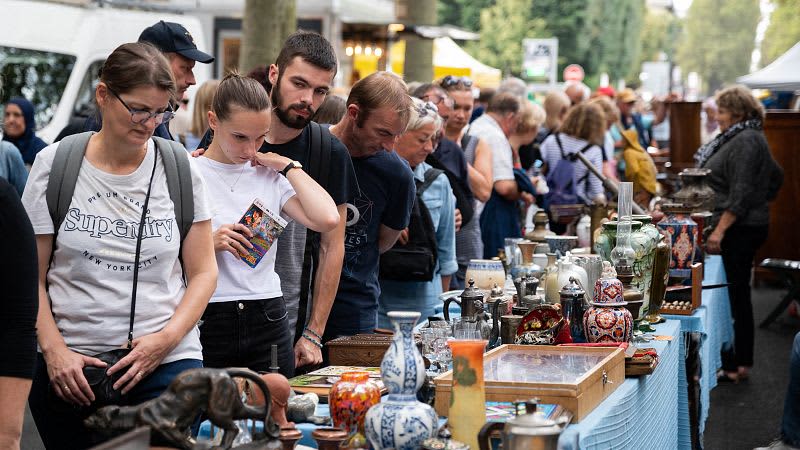 Some 8,000 street vendors, junk dealers and local traders flocked to the sunny streets of Lille for this braderie, which officially opened at 8am.
This edition, free for private individuals who are not junk dealers, is mainly concentrated in the center and in the historic center until 6pm on Sunday.
Since 2017, it has been prohibited to sell new products or items (other than those sold by established companies).
"We come to find the nugget, the deal, the treasure," smiles Sylvie Carton, 60, who arrived early from the Oise region, among a stall of crockery and musical instruments.
"Isabelle Pruvost, who has already unearthed several flower pots, adds: "We look for everything, just the right deal.