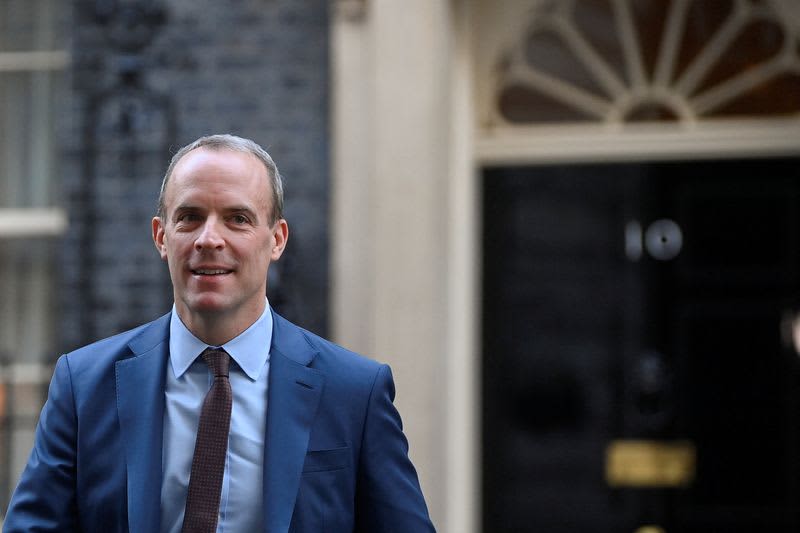 LONDON (RockedBuzz via Reuters) – Justice ministers from around the world are meeting in London to step up support for the International Criminal Court in its investigation into alleged war crimes in Ukraine. The British government said so on Saturday.
The March meeting, which will be hosted by UK Justice Secretary Dominic Raab and his Dutch counterpart Dilan Yesilgoz-Zegerius, will be attended by ICC Chief Prosecutor Karim Khan, according to a statement.
"Nearly a year after the illegal invasion, the international community must give its strongest support to the International Criminal Court so that war criminals can be held accountable for the atrocities we are witnessing," said Raab, who is also deputy chief British minister.
The meeting will seek to increase global financial and practical support for the ICC and coordinate efforts to ensure it has everything it needs to investigate and prosecute those responsible, the statement said.
Russia, which calls its actions in Ukraine a "special military operation," has denied targeting civilians and other war crimes. Ukraine and the West say Moscow has no justification for what they say is an imperial-style war of occupation.
Britain has been steadfast in its support for Ukraine, having provided £2.3 billion ($2.78 billion) in military support to Kiev.
Russian and Ukrainian forces exchanged artillery fire on the front lines of Ukraine on Friday, even after Moscow said it ordered its troops to stop firing over a unilateral truce rejected by Kiev.
The Khan of the ICC last year opened an investigation into possible war crimes in Ukraine. Legal experts say the court's jurisdiction over the assault only extends to member states and countries that have accepted its jurisdiction, such as Ukraine but not Russia. Moscow does not recognize the court.
"It's very clear to us: these crimes may not go unpunished," Yesilgoz-Zegerius said, describing the reports and images from Ukraine as "horrifying".
($1 = 0.8270 pounds)
(Reporting by Muvija M; Editing by Mike Harrison)