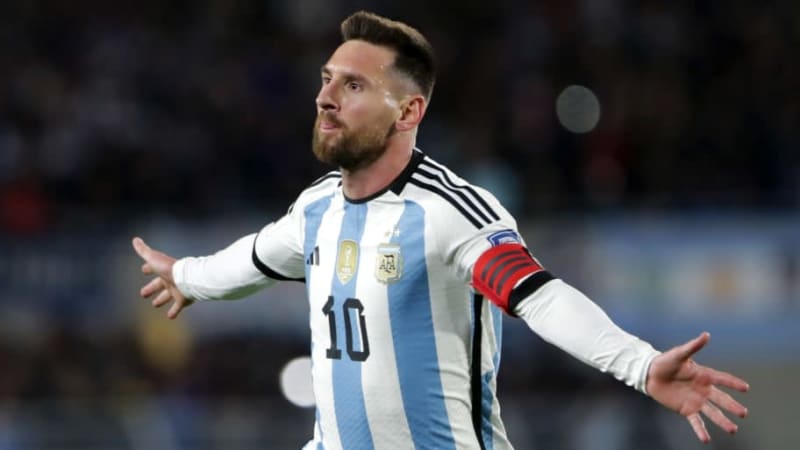 By Jude Summerfield
Lionel Messi named his Argentina teammate and Tottenham's Cristian Romero as the best defender in the world after the 1-0 win over Ecuador.
Messi's free-kick proved to be the difference in the World Cup champions' first qualifying match for the 2026 tournament in the United States, Canada and Mexico, winning 1-0 at the Estadio Mas Monumental.
Romero lined up alongside Messi during the success in Qatar late last year and has established himself as one of the best defenders in the league premier league since joining Spurs in 2021. He has also scored two goals in the current season during his team's fast start under new manager Ange Postecoglou.
Messi praised his compatriot after Ecuador's victory, saying: "For me, [Cristian Romero] he is the best defender in the world right now. Amazing performance tonight, man of the match."
Romero came under criticism towards the end of the 2022/23 season Tottenham ended badly under Antonio Conte, Cristian Stellini and Ryan Mason.
He responded to his teammate's praise, admitting he will always remember him.
Romero said: "These are things that will remain in my memory for a lifetime. I didn't expect this.
"We always try to take advantage of the opportunity that the coach gives, the opportunity that my teammates gave me on the first day, who welcomed me with affection.
"They welcomed me. They have a lot of trust in me and I try to return that trust to all of them. I am very happy and very grateful to all of them."
Reports inside Argentina had suggested that Romero had injured his right leg slightly in the win against Ecuador, but coach Lionel Scaloni later revealed that he is "fit to play" in the next match against Bolivia on Tuesday.
READ THE LATEST NEWS FROM 90MIN'S TALKING TRANSFER TEAM
This article was originally published on 90min.com as Lionel Messi names the best defender in the world.