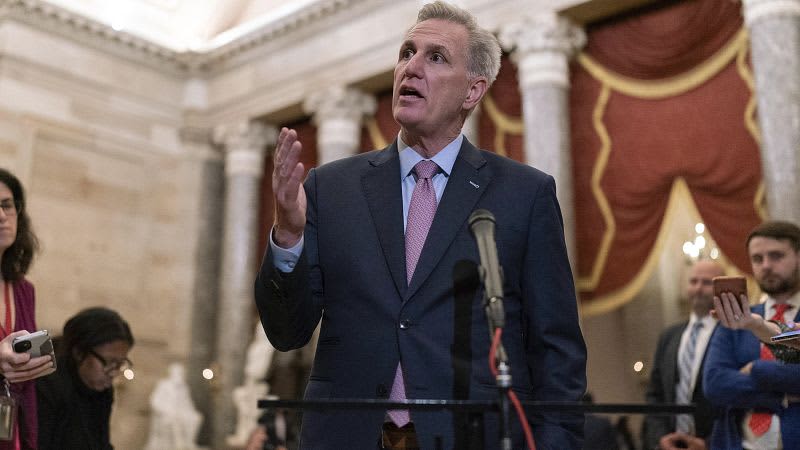 "My dad always told me, it's not how you start, it's how you finish," Kevin McCarthy said encouraging fellow Republicans.
And, after a historically fractious start, taking 15 rounds of voting to become Speaker, rather than usual, McCarthy will hope to surely finish much better than he started.
He credited former President Donald Trump for being with him and making late calls "helping get those final grades."
Republicans roared in celebration as his victory was announced, chanting "USA! UNITED STATES OF AMERICA!"
Eventually elected, McCarthy was sworn in, and the House was finally able to swear in newly elected lawmakers who had been waiting all week for the formal opening of the house and the start of the 2023-24 session.
Click on the video above to see more.