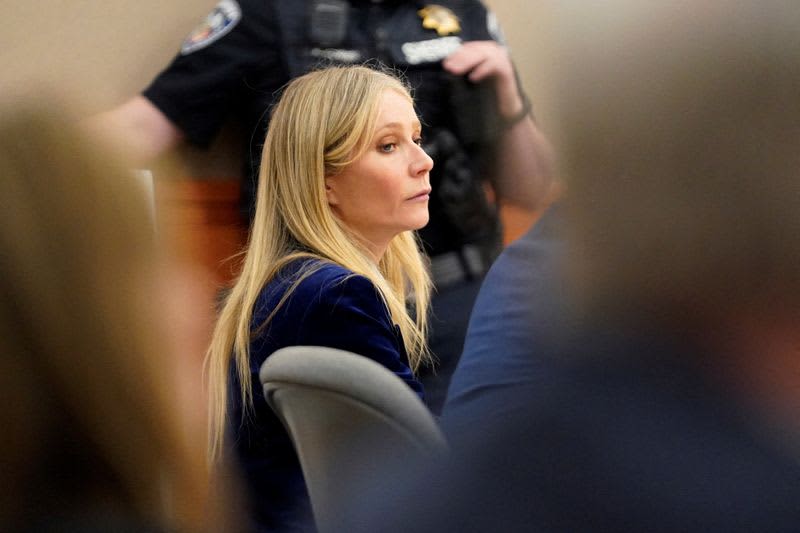 By Lisa Richwine
(RockedBuzz via Reuters) – A Utah jury ruled on Thursday that Oscar-winning actor Gwyneth Paltrow was not responsible for the injuries sustained by a man during a ski collision at a luxury Park City resort in 2016.
Terry Sanderson, a retired optometrist, suffered a concussion and four broken ribs in the crash. He said the injuries led to a traumatic brain injury and he was seeking more than $300,000 in damages from Paltrow in a civil lawsuit.
Sanderson, 76, said a woman who later learned was that Paltrow was skiing out of control when she ran up to him and sent him flying up a hill at Deer Valley Resort. A friend of Sanderson's testified that he saw Paltrow crash into the former doctor.
Paltrow said it did not cause the crash and that it was Sanderson who hit her from behind.
The eight-person jury sided with Paltrow, finding Sanderson 100% guilty, and awarded Paltrow $1 in token damages that she had sought in a countersuit.
The 'Shakespeare in Love' actor, also known for his lifestyle brand Goop, smiled as he read the verdict. His attorney said in court that he would not comment on the decision.
During his testimony, Paltrow had told jurors that he was skiing with his two sons when "two skis got between my skis, forcing my legs apart, and then there was a body pressing against me and c 'was a strange grunt."
Both fell to the ground with Paltrow on top of Sanderson, in a pile of skis and limbs, she said.
"I didn't cause the crash, so I can't be guilty of what happened to him afterwards," she said.
(Reporting by Lisa Richwine; Additional reporting by Danielle Broadway; Editing by Leslie Adler and Deepa Babington)