This year, the Food and Veterinary Service (PVD) detected salmonella in five poultry meat samples, LETA agency found out.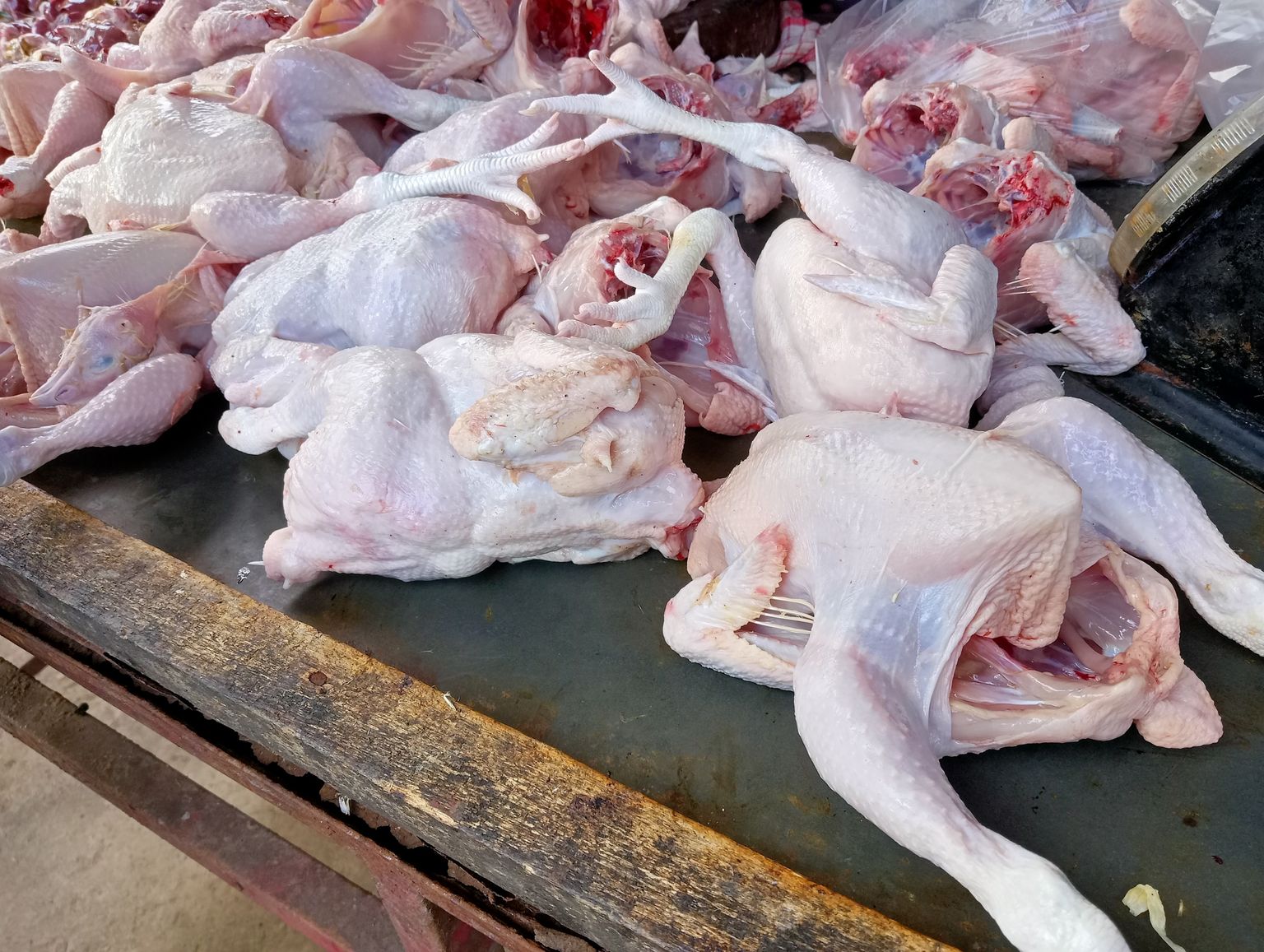 This year, the Food and Veterinary Service (PVD) detected salmonella in five poultry meat samples, LETA agency found out.
The service informed that during the monitoring of food circulation, in 2023 PVD removed 40 samples of poultry meat, of which five were non-compliant, including one from Latvia, one from Lithuania and three from Poland.
Last year, 248 poultry meat samples were removed. Salmonella was isolated from 25 poultry meat samples, including 22 from Poland, one from Lithuania and two from Latvia.
PVD explained that salmonella was most often detected in product samples taken from wholesale, trade and meat distribution companies.
At the same time, the service emphasized that the manufacturer of food products is responsible for the safety of food products. Its duty is to make sure throughout the production cycle that the food product is safe and does not pose a threat to the health of consumers.
PVD said that, for example, poultry houses that are registered as producers of eggs and poultry meat must ensure laboratory monitoring of salmonellosis within the framework of self-control, as well as regularly control the production themselves. The second stage of monitoring is the laboratory control of salmonella at the stage of food distribution by randomly sampling various products for laboratory examinations.
PVD informed that three complaints were received this year about low-quality chicken meat sold in food trading companies. At the same time, this year there have been no confirmed cases of salmonellosis related to the operation of food companies.
The service stated that in cases where food contamination is detected and the food product is still available for sale, it is immediately removed from circulation. If pollution is detected in the production of a manufacturer during further monitoring, PVD pays increased attention to its production.
Representatives of the Center for Disease Prevention and Control (CDC) told the LETA agency that 33 cases of salmonellosis were registered in four months this year. Last year, there were 47 such in four months, and in 2022 – 157 in total.
SPKC said that the epidemiological situation in Latvia in connection with reports of salmonellosis cases is currently similar to every year.
At the same time, this year, compared to 2022, fewer cases have been registered. Most of the outbreaks have been recorded in living areas, which indicates that people are less hygienic, contaminating food while cooking, and insufficient heat treatment is provided.
Also, SPKC's observations show that the number of cases increases in the summer months, when people not only forget about hand hygiene, but also about the principles of product storage.