According to McKinsey data, there are 616 startups per 1 million inhabitants in Germany, 305 in Hungary, and 177 in Romania. In recent years, startups from Central and Eastern Europe have also become unicorns, just think of the Estonian Skype, which boasts a buyout value of 8.5 billion dollars, or the Romanian business automation platform, UiPath, whose IPO value was 31 billion dollars in 2021- in. In the region, the startup ecosystems of the Czech Republic and Poland generated the most unicorns, but LogMeIn, which revolutionized remote access, and is the only Hungarian unicorn, can also have a successful period behind it.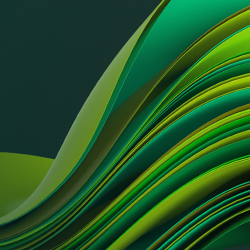 On September 12, we will organize our Sustainable World corporate conference. Click for details!
Information and application
The Central and Eastern European startup ecosystem may continue to strengthen in the coming years, for example, the ability of Hungarian startups to attract capital jumped spectacularly by 60 percent in 2022 according to data from Startup Hungary.
József Török, one of the founders and board member of the Hungarian Business Angel Network according to Central and Eastern European startups, they can perform well primarily in those areas where high engineering added value is important, such as the software industry, the machine industry, and in the case of a solution with a strong university background, for example biotechnology. This is consistent with McKinsey's data, according to which Hungary has the highest proportion of information and communication technology specialists in the region, which accounts for 3.6 percent of the employed, compared to the average of 2.8 percent in Central and Eastern European countries.
Today, even in Central and Eastern Europe, it is impossible to imagine a venture capital investment in which some kind of "green" effect could not be demonstrated, as regards start-ups, this is more and more often a "zero criterion". Thus, technologies that achieve real results in the field of renewable energy use or energy efficiency are valued.
"Two areas prove to be particularly promising: one is the software optimization of existing structures, i.e. networks and buildings, for example through smart chargers or energy communities, and the other is the implementation of hardware-based technological change, for example the capture and conversion of industrial carbon dioxide into chemical raw materials. I have a lot of faith in Navitasoft, which is already in a mature phase and is entering the German market this year, and in the eChemicals team," he added. József Turk.
Navitasoft would revolutionize the energy market by creating energy communities, the Energy Market of Things (EMoT) platform of the Japanese company, which uses adaptive software development methodology, brings together system operators (distributors and system controllers) with device operators, i.e. producers and consumers (or the energy communities that bring them together and aggregators). In this way, privately owned, low-capacity devices, such as solar panels or heat pumps of family homes, can also be integrated into the electricity market.
eChemicals produces chemical raw materials, including carbon monoxide, which is the basis of synthetic fuels, using industrial carbon dioxide emissions. Thanks to the decarbonization goals, this is an exponentially growing industry, since according to the agreement of the EU member states, cars powered by internal combustion engines can only be put on the market in Europe from 2035 if they can be considered "carbon dioxide neutral", i.e. they run on synthetic fuel.
Central and Eastern European startups may attract additional investors from the German, Austrian and Swiss markets in the coming years, i.e. the so-called from the DACH region, and some of the innovative enterprises are not only looking for partners in a financial sense. The DACH region is typically the first choice for CEE startups entering the market, as it is more accessible from a linguistic and cultural point of view than the Anglo-Saxon or Scandinavian markets. A significant number of co-investments and exits are also related to companies from the DACH region, so Central and Eastern European investors are clearly looking for contact with German-speaking investors.
Cover image: Getty Images