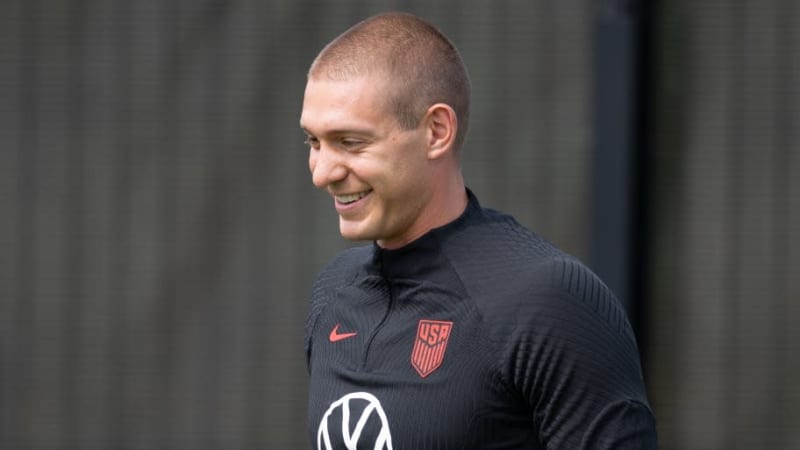 By Braden Chalker
US men's national team coach Gregg Berhalter has confirmed that Ethan Horvath will start in goal for the US team after Matt Turner leaves to return to England and Nottingham Forest.
Turner, who left with a clean sheet in WE' Triumphing 3-0 over Uzbekistan, he returned to England as he and his partner are expecting their second child together. If all goes to plan, Turner should be in line to feature for Forest in theirs premier league clash with Burnley on 18 September.
"The message from the boss home was clear that I needed to make sure that if I came, it would be worth it," Turner told US soccer after the victory. "A clean sheet and a win is all I could ask for. I am now completely focused on the safe birth of our little girl."
Horvath, who also plays for Forest, will start in goal for the Stars and Stripes and make his ninth international appearance. The 28-year-old has plenty of experience traveling around Europe with the likes of Molde, Club Brugge and newly promoted Premier League side Luton Town, having helped them gain promotion last season.
"Ethan will play goal tomorrow," Berhalter said Monday. "It's quite clear. We will mix some players but it will be a very, very similar formation to the one you saw last time.
"We also have some young people MLS goalkeepers who are doing well," Berhalter added. "It's about performances and Matt, I think, is a serious enough guy to realize he's in a good position now, but it's about performing week in, week out with this club and doing the best you can and then also evaluating the competition."
Horvath and the USMNT will face Oman in an international friendly at Allianz Field on September 12, with Berhalter hoping for a much improved performance before his players return to their respective clubs.
READ MORE ON THE LATEST USMNT NEWS, QUOTES AND MATCH PREVIEWS
This article was originally published on 90min.com as Gregg Berhalter confirms the starting goalkeeper for the friendly against Oman.