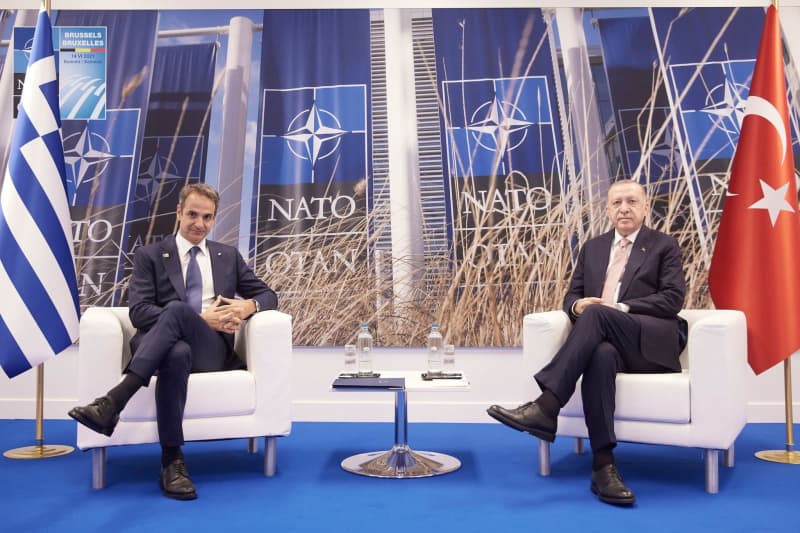 Greek Prime Minister Kyriakos Mitsotakis and Turkish President Recep Tayyip Erdogan agreed on a rapprochement Wednesday on the sidelines of the NATO summit in Lithuania.
It was the first face-to-face meeting between the two since Erdogan declared Mitsotakis persona non grata in June 2022. Relations between neighboring Turkey and Greece, strained for decades, deteriorated further soon after.
But after the major earthquakes in Turkey in February, when Greece along with other nations rushed to help, relations began to improve.
This was also evident in Vilnius when the two leaders shook hands.
"The meeting took place in a good atmosphere," reads a statement from the Greek prime minister's office.
"Mitsotakis and Erdogan agreed that it is to the benefit of both countries that the positive climate formed in bilateral relations in recent months has continuity and consistency.
"To this end, the two sides have agreed to build on the positive momentum and activate multiple channels of communication between the two countries in the coming period."
The Turkish presidential office issued an almost identical statement.
A meeting will be held later this year in the northern Greek port city of Thessaloniki, attended not only by top ministers, but also by Erdogan and Mitsotakis.