Vincenzo Ronca of May 12, 2023, 7:33 pm, edited on May 12, 2023, 7:34 pm
Google has just delighted us with its novelties for the smartphone market, with its Pixel 7a and Pixel Fold, the first folding of its history. And just about Pixel 7a interesting news is coming.
We got to know the Pixel 7a in depth with our full review. In the last few hours, Google has released the factory image of the device.
When we talk about factory images we mean i firmware for the smartphone, therefore the files that allow you to install the factory version of the operating system, which as we know is based on the stable version of Android 13.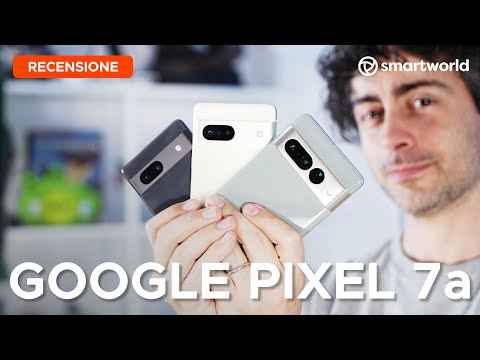 In the title we have mentioned the adjective feline because Pixel 7a is identified with the codename "lynx" in the official Google database. Factory images come with the OTA files useful. Both factory images and OTA files are updated to the March 2023 Android security patch.
Factory images and OTA files are useful e.g update manually Google Pixels.
The same software versions are also useful when restoring smartphones to the stock system. In this guide, we have updated how to update Pixels with factory images, and also how to update Pixels with OTA files. Below you will find the download links factory images and OTA files for Pixel 7a.
Android 13 – TD4A.221205.042.A1 – Factory Image – OTA
We also remind you that Pixel 7a is compatible with the public beta of Android 14, in this guide you will find the detailed procedure to sign up and immediately receive Android 14 in beta.
Google Pixel 7a – Unlocked Wide Angle 5G Android Phone with 24 Hour Battery Life – 128GB – Charcoal Gray

€509.00


factory image
Google
Google Pixel 7a
Show comments