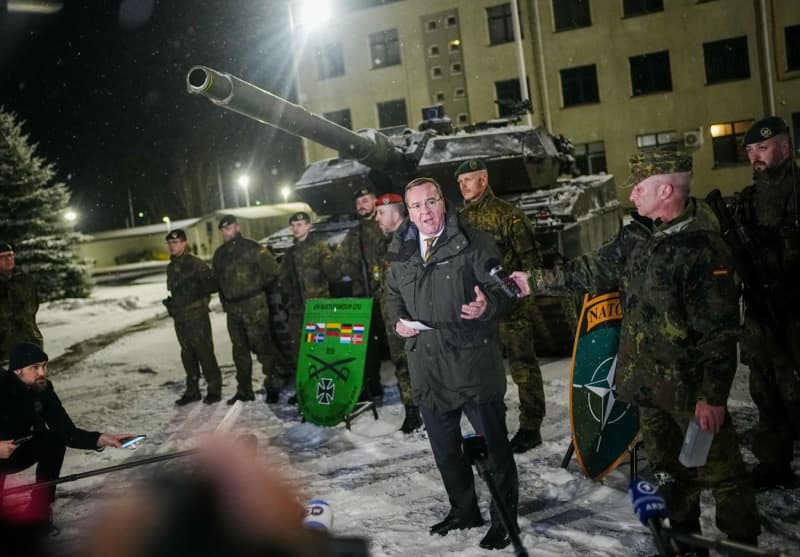 German Defense Minister Boris Pistorius arrived in Lithuania on Monday for a visit to a German forward unit in the Baltic republic followed by talks with government leaders, his ministry announced in Berlin.
Pistorius landed in Kaunas to visit German troops in the upgraded NATO Forward Presence unit in Rukla in the center of the country. Germany has maintained a combat brigade in Lithuania since autumn last year in response to the Russian invasion of Ukraine.
Pistorius will travel to Vilnius on Tuesday for political talks.