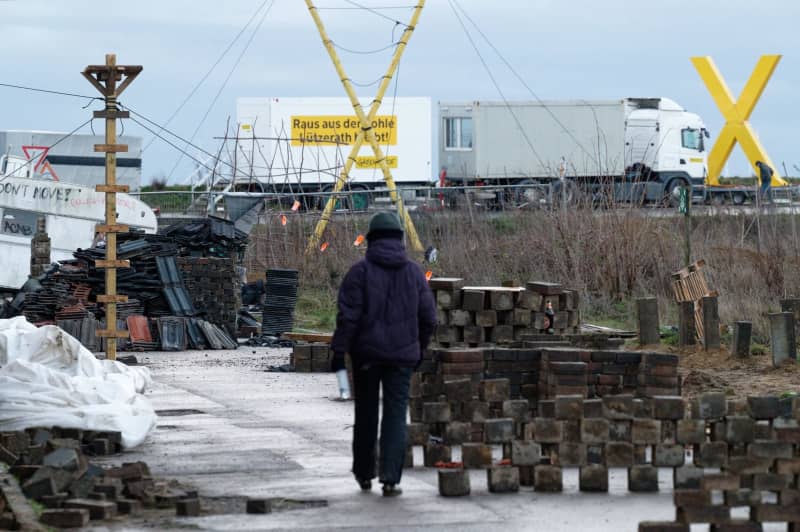 German climate activists on Sunday launched an action program to stop the clearing of the village of Lützerath to make way for open pit coal mining.
An alliance of protest groups under the banner "Lützerath no for clearance" said it will hold a public exercise to teach civil disobedience tactics, followed by a walk through the abandoned village near the Garzweiler open pit mine in the north- west of Cologne.
Buses carrying activists started arriving on Saturday. Barricades were erected in the abandoned streets. A band was to play in the village on Sunday afternoon.
The alliance includes Last Generation, whose past activists have taken to the streets, and Fridays for Future, the international movement sparked by Swedish climate activist Greta Thunberg.
German Fridays for Future activist Luisa Neubauer told dpa: "The limits of business as usual have been reached in Lützerath. Politicians may not be able to realize this, but civil society does."
He pointed to the fires that raged across Europe last summer as evidence of climate change.
Greenpeace spokesman Karsten Smid told dpa that the government's true intentions would be revealed to Lützerath. "Burning coal under Lützerath violates the Paris climate goals. We no longer need coal and we cannot afford to burn this energy source which is the most harmful to the climate," he said.
The energy company RWE is conducting opencast mining of the lignite deposit in Garzweiler for its power plants. The mine has moved closer to the remaining buildings in Lützerath and the regional government plans to send police to remove the activists from the village in the coming days.