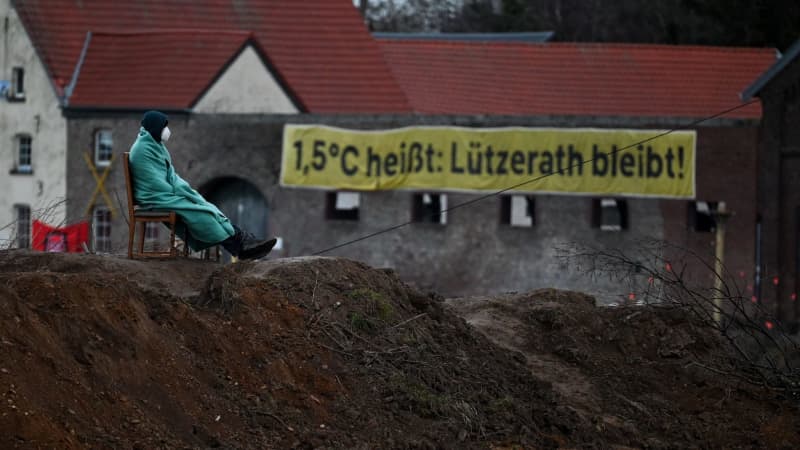 German climate activists holding a large protest in Lützerath aim to delay the expansion of the nearby open-cast coal mine by occupying the abandoned village site by weeks.
"We aim to occupy Lützerath for six weeks," Dina Hamid of the Lützerath Initiative said on Sunday. She added that there were now 700 activists in the village, which is part of Erkelenz municipality.
Activists are planning to maintain checkpoints and build tree houses and huts.