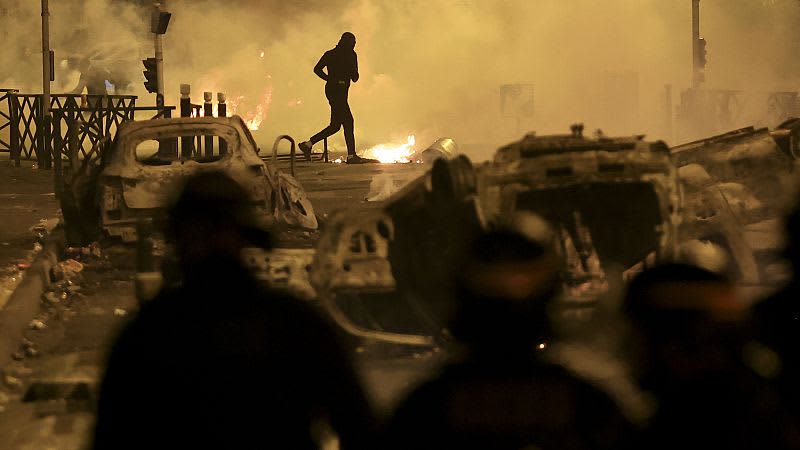 A fundraiser in support of a police officer accused of killing teenager Nahel M near Paris ended on Tuesday.
The fund, set up by Jean Messiha, who previously worked with far-right presidential candidates Marine Le Pen and Eric Zemmour, had received €1.6 million in donations.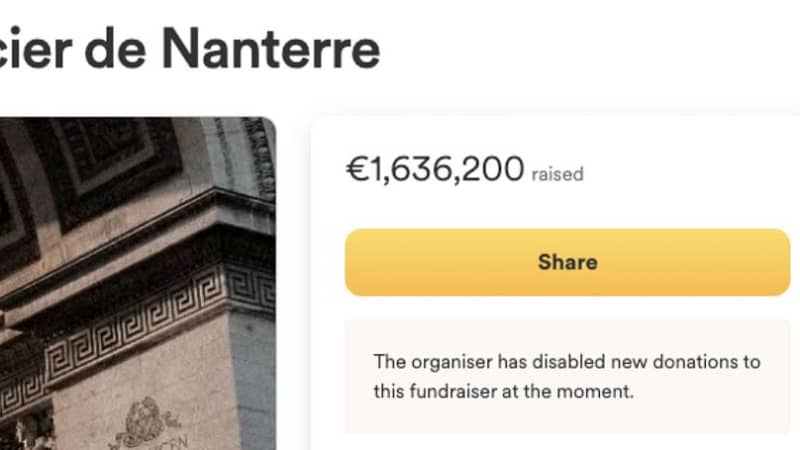 A fundraiser for the 17-year-old boy's mother, who was raising herself, raised around €400,000 on Tuesday evening.
Described as a "shame fund" by several left-leaning leaders, the Police Officer fundraising campaign on GoFundMe was an unexpected success and sparked heated debate.
GoFundMe refused to take down the crowdfunder, while Messiha blamed the teenager's family and the justice system for his death.
On Tuesday evening, the lawyer for the family of the young teenager who was shot dead on June 27 during a traffic blockade in Nanterre announced that he had filed a complaint.
"A complaint was filed today for fraud organized by gangs, misuse of the processing of personal data and concealment of these crimes against Jean Messiha and against all the people who will be identified by the investigation as participants in these crimes," said Yassine Bouzrou.
For his part, Jean Messiha fired back on Twitter.
"The complaint filed by Nahel's family has no legal basis," he said, adding "Organized gang fraud? More than 100,000 donors. So we are more than 100,000 scammers. This is how we are treated. I leave it up to you to appreciate the full value of this accusation".
Before Jean Messiha announced the closure of the fund, MPs Mathilde Panot and Arthur Delaporte said they had referred the matter to Paris prosecutor Laure Beccuau in order to close the fund.
"This kitty could be considered illegal" and "needs to be shut down," Delaporte said.
"There can be no doubts about the intentions of the initiator of this fund, who is using the tragedy of Nanterre to affirm and transmit political ideas that invite hatred," the deputy from Calvados wrote to the prosecutor.
Mathilde Panot, leader of the LFI deputies in the National Assembly, called the fund "an insult to Nahel's family and friends".
The two MPs believed that this could constitute incitement to hatred and give rise to "a serious risk of public unrest given the particularly unstable situation in the country".
The killing sparked violent riots across France, with some highlighting serious problems with racism and police conduct within the country.
Prime Minister Elisabeth Borne and her Interior Minister Gérald Darmanin believed it was for the courts to rule on its legality.