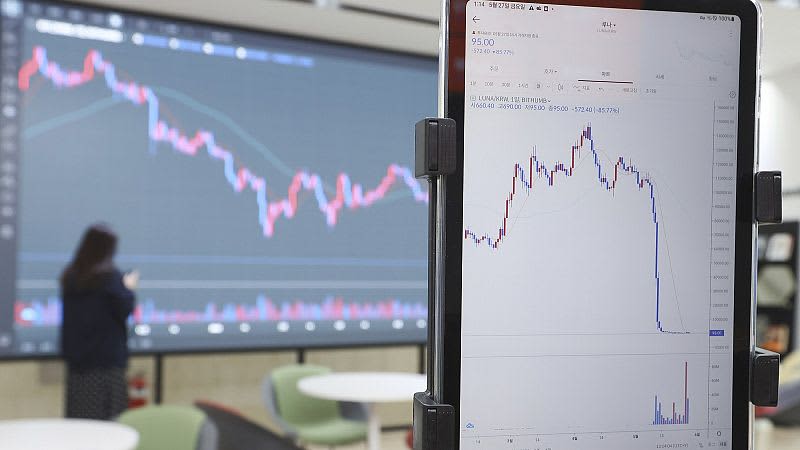 Montenegrin police have arrested Terraform Labs founder Do Kwon, who is wanted in South Korea in connection with a $40 billion (€37 billion) cryptocurrency crash that has devastated retail investors across the country. world, the country's interior minister said on Thursday.
"Montenegrin police have arrested an individual believed to be one of the most wanted fugitives, South Korean citizen Do Kwon," Interior Minister Filip Adzic said on Twitter.
South Korea's Justice Ministry on Friday confirmed the arrests of Kwon and another unidentified individual linked to the cryptocurrency crash and said it would proceed with measures to extradite them to South Korea.
Developer Wanted Terra may be trying to escape the probes, but Do Kwon denies he's on the run
Both South Korea and Montenegro are signatories to the European Convention on Extradition.
South Korea asked Interpol in September to circulate a "red notice" for the 31-year-old Kwon in the agency's 195 member countries to find and arrest him.
Kwon and the other man had been hiding in Serbia but moved to Montenegro after South Korean investigators traced their whereabouts and asked Serbian authorities to detain them, the ministry said.
The men were arrested at Podgorica airport in Montenegro as they tried to leave for Dubai using fake Costa Rican passports, the ministry said.
Terra Luna stablecoin crash explained: Is this the time of the cryptocurrency's financial crash in 2008?
Montenegrin authorities accused the couple of forging documents after finding a set of Belgian passports in their luggage.
Hours after their arrests, a US District Court indicted Kwon on eight counts; two counts each of securities fraud, wire fraud, commodity fraud and conspiracy.
Kwon and five others connected to Terraform are wanted on charges of fraud and financial crimes in connection with the implosion of its digital currencies in May 2022.
TerraUSD was designed as a stablecoin, a type of crypto token pegged to stable assets such as the US dollar to prevent drastic price fluctuations.
However, around $40 billion (€37 billion) in market value has been wiped out for holders of TerraUSD and its floating sister currency, Luna, after the stablecoin fell far below its $1 peg in May.