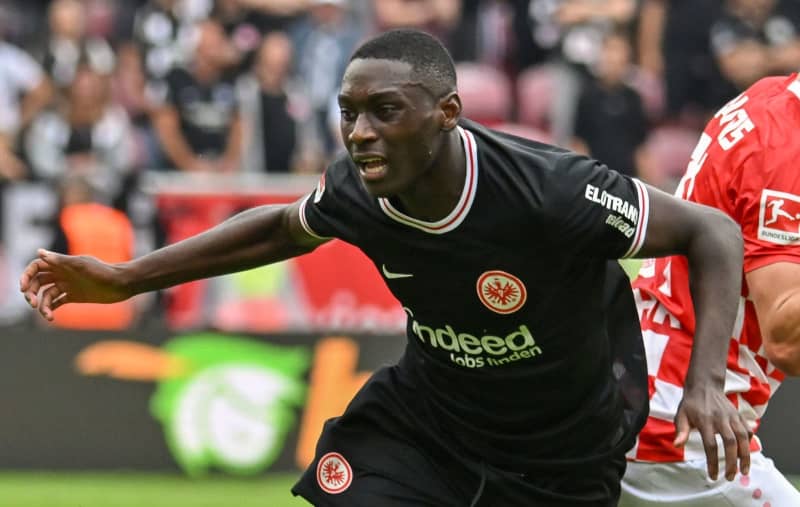 Eintracht Frankfurt forward Randal Kolo Muani will move to Paris Saint-Germain after last-minute talks, the Bundesliga club announced on Saturday.
The 24-year-old recently missed team training to force the transfer and is now set to pay a record 95 million euros ($102.3 million).
Eintracht Frankfurt and Paris Saint-Germain have resumed talks for Kolo Muani after the two clubs initially failed to reach an agreement on Friday, according to multiple media reports.
After the deal fell through earlier, PSG increased the offer to €95m, Bild newspaper reported. Kolo Muani has a contract with Frankfurt until 2027.
The transfer window in Germany closes at 18:00 (16:00 GMT), but French clubs have until 23:00 to sign new players. At PSG, the attacker would sign a contract until 2028.
Dpa has learned that the deal initially failed because the purchase of Hugo Ekitiké, who was supposed to replace Kolo Muani, did not go ahead as planned.
The sum of €35m requested by PSG for the 21-year-old plus an annual salary of around €8m would hurt Frankfurt's finances.
As both sides could not agree on the Ekitiké and no other striker could be signed in the short term, Frankfurt ended the negotiations after intensive talks.
The Bundesliga club was reportedly asking for €100m to free the player, while PSG had initially offered around €90m.