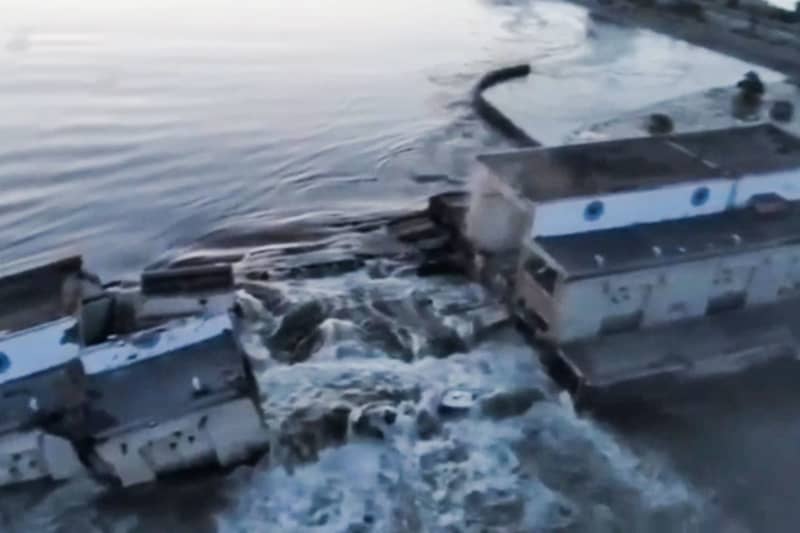 France has offered assistance to Ukraine following the destruction of the Kakhovka dam in the south of the country.
"France is ready to provide assistance to the Ukrainian authorities in responding to the consequences of the partial destruction of the dam," a letter from the French foreign ministry said on Tuesday.
He said he was very concerned about the humanitarian and environmental impact, as well as the safety consequences of the Zaporizhzhya nuclear power plant. France described the destruction as a "particularly serious act".
"It illustrates once again the tragic consequences of an attack for which Russia is solely responsible," the ministry said.
Ukraine accuses Russia of blowing up the dam, causing severe flooding. Russia is in control of the hydroelectric plant. Moscow, on the other hand, claims that Ukrainian troops bombed the plant.