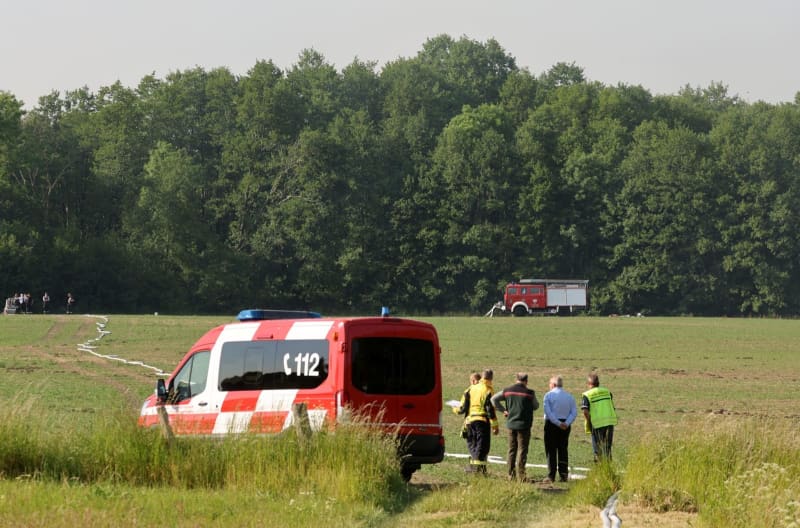 A fire in a forest and peat bog near the city of Rostock in northern Germany led to a large-scale fire brigade operation.
About 20 fire engines with around 160 people were on site on Tuesday near Göldenitz and Teschow, south of the city, according to a Rostock district spokesman.
The fire is not yet under control, he said, but the villages are not currently under threat. According to reports, Teschow is more likely to be at risk.
Police have asked residents to keep the windows and doors of their homes closed. Roads near the fire were closed.
Swampy areas are considered particularly difficult to extinguish as the flames can spread below the surface. It seems that the firefighters are preparing for a long operation.
According to the district spokeswoman, preparations were made in the afternoon for the replacement of the task forces present from the beginning.
Till Backhaus, the agriculture minister of the state of Mecklenburg-Vorpommern in which Rostock is located, rushed to the site of the fire in the afternoon. According to him, the forest area where the fire is burning is 160 hectares. Now it is necessary to see how far the fire spreads, he said.
"Hopefully it can be brought under control," Backhaus told dpa. The area is lowland wet moorland with alder and ash and reed beds.
According to the district, the fire started on a waste ground and later spread to the nearby forest. There was initially no information on the cause of the fire.