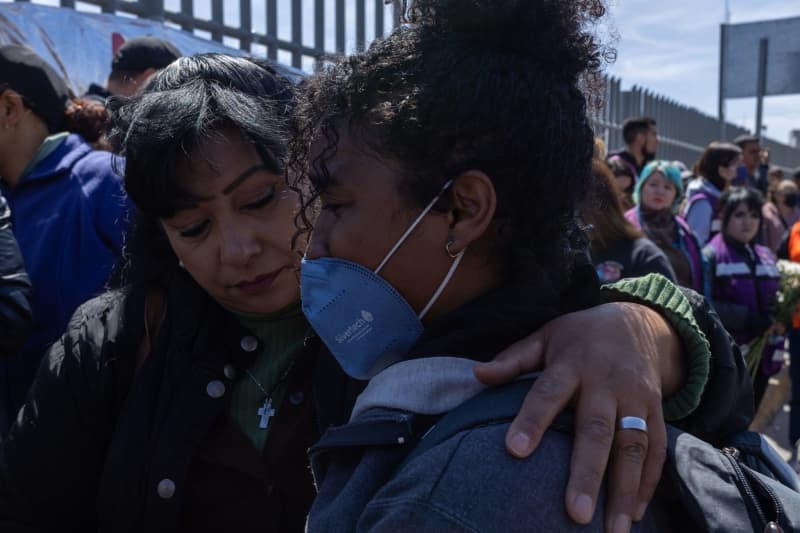 At least 38 people were killed and 30 others injured in a fire at a reception center for migrants in northern Mexico near the US border, Mexican immigration authority INM said on Tuesday.
Migrants at the Ciudad Juárez facility, south of El Paso, Texas, are believed to have set the fire after being notified they were being transferred to another location.
"In protest, they put mattresses in front of the door of the shelter and set it on fire," President Andrés Manuel López Obrador said during his daily press conference. The fire had then gotten out of control. Obrador expressed his grief over the tragedy.
According to the INM, 68 adult men from Central and South America were in the shelter on Monday night.
According to media reports, the migrants had been detained at various border crossings in Ciudad Juárez during the previous day. They were taken to the migrant shelter before deportation to their home countries.
Thousands of migrants fleeing poverty, violence and political crisis are trying to reach the United States through Mexico. The US Border Protection Agency recorded more than two million attempts to cross the border into the United States between October 2021 and October 2022.
They include increasingly migrants from Venezuela, Haiti and Cuba, alongside those from Central America.