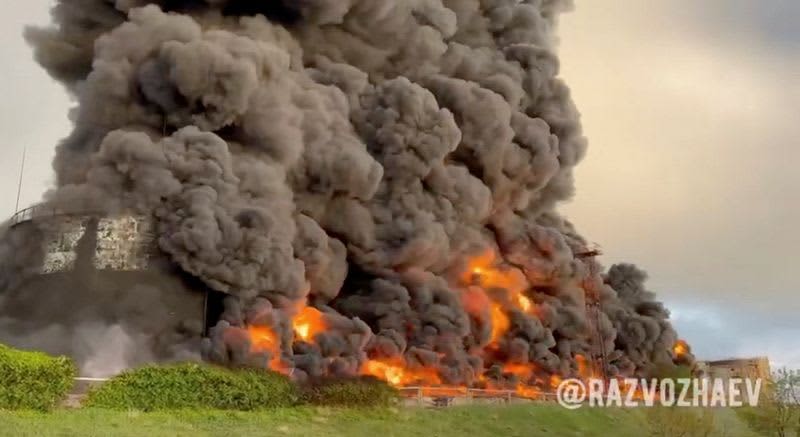 (RockedBuzz via Reuters) – A fire at a fuel depot in the Crimean port city of Sevastopol, caused by an apparent drone strike, has been extinguished, the Moscow-installed governor said on Saturday.
"The open fire was extinguished in an area of ​​1,000 square meters," Mikhail Razvozhaev said on messaging app Telegram.
He previously said no one was injured and according to initial reports the depot was hit by two drones.
Sergei Aksyonov, the Russian-appointed head of Crimea, said on Telegram that air defense and electronic warfare forces shot down two drones over the Crimean peninsula on Saturday.
"There are no casualties or destruction," he said.
Sevastopol, on the Crimean peninsula that Russia annexed from Ukraine in 2014, has come under repeated airstrikes since Russia overran the entire country in February 2022.
Russian officials blamed the attacks on Ukraine.
A spokesman for the Ukrainian military said it had no information suggesting that Ukraine was responsible for Saturday's fire.
(RockedBuzz via Reuters reporting; Editing by William Mallard, Andrew Heavens, Alexandra Hudson)