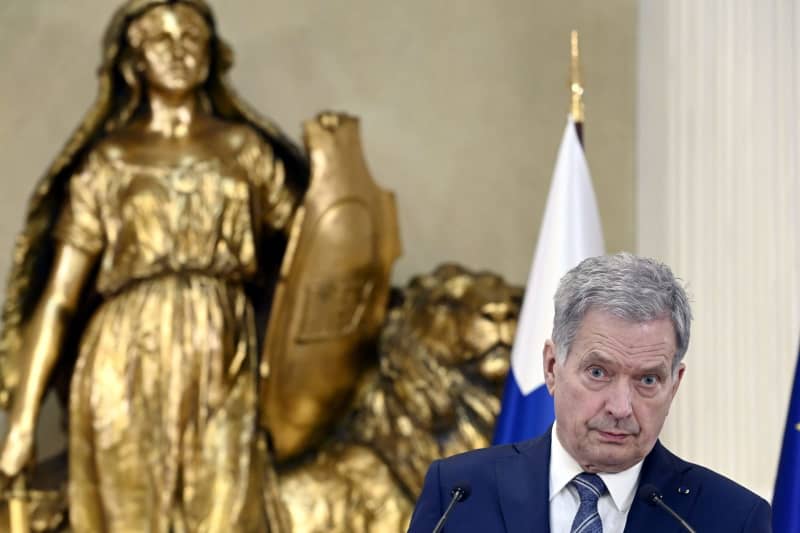 With just over a week left before the parliamentary elections, Finnish leaders have denounced Saturday's attack on a Conservative candidate.
President Sauli Niinistö and Prime Minister Sanna Marin have sharply criticized the attack on 68-year-old Ben Zyskowicz in the capital Helsinki.
According to Zyskowicz, a man in his 30s and 40s insulted him and threatened to kill him. The attacker had decried Finland's intended membership of NATO and Judaism.
Zyskowicz is the first Jewish person to be elected to the Finnish parliament.
The attacker then beat Zyskowicz, who fell to the ground, as seen in photographs taken by his election workers. The attacker was taken into police custody.
Finland elects a new parliament on 2 April. It changed its historically neutral stance and applied to join the NATO defense alliance due to the invasion of Ukraine by neighboring Russia.
Marin called the attack "shocking and totally reprehensible.
"Everyone must have the right to campaign in peace and without the threat of violence. An attack on a candidate is an attack on democracy," he said.