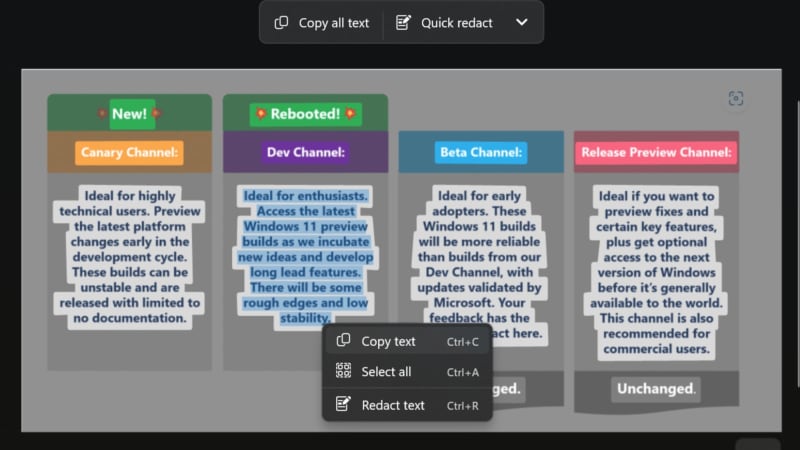 Good now This it will be useful! Microsoft is adding a text recognition (OCR) feature to the Windows 11 Snipping Tool. The new feature will let you, for example, copy text from screenshots and paste it into word processing programs. Currently, only Windows Insider testers from the Canary and Dev channels can try out the new copy text functionality in Snipping Tool, although if all goes well you can expect to see it hitting all Windows 11 computers in the future.
The new feature, called "Text Actions", is available in version 11.2308.33.0 of the Snipping Tool. A Microsoft manager explains:
"We're introducing "Text Actions" that recognize text in captured screenshots so you can easily copy and share text from an image or paste it into another application
How to use the new text actions
To use the new feature, first click the "Text Actions" button on the Snipping Tool toolbar to display selectable text, then select and copy the text with the mouse. You can select and copy text with the Snipping Tool app using the "Copy All Text" button on the toolbar or keyboard shortcuts like Ctrl+A and Ctrl+C.
Confidential information may be removed
The tool also offers the ability to edit the text, for example to remove sensitive information, before pasting the text into another application or sharing it with other users. You can click "Quick Occlusion" in the toolbar and the tool will automatically obscure email addresses and phone numbers (see an example Here). Alternatively, you can select the text you want to hide and then right-click "Hide Text" in the context menu.
get windows 11 pro cheap at pcworld software store
Windows 11 Pro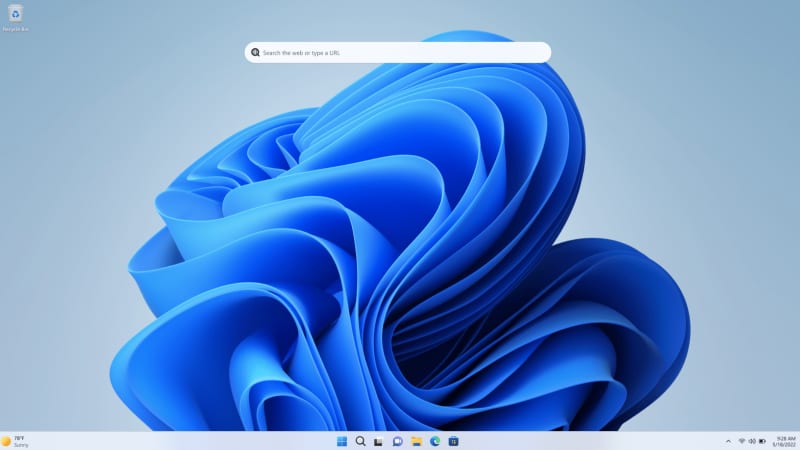 Price at time of review: 199.99 Today's best prices:
$79.99 at PCWorld software store
This article was translated from German into English and originally appeared on pcwelt.de.