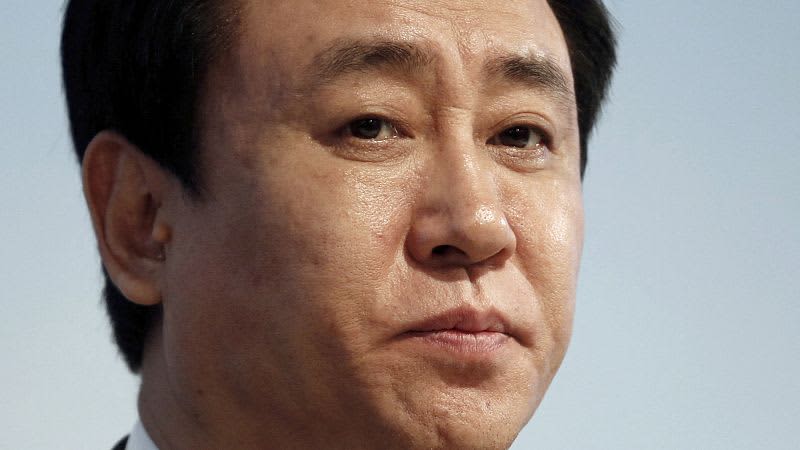 The president of China Evergrande According to Bloomberg, the Hui Ka Yan Group has come under police scrutiny, further increasing uncertainties surrounding the future of the troubled developer as it grapples with the growing likelihood of liquidation.
Evergrande remains the world's most indebted real estate firm and has been at the epicenter of an unprecedented liquidity crisis in China's real estate sector, which makes up about a quarter of the world's second-largest economy.
Once the best-selling developer in China, Evergrande's financial crisis became public in 2021. Since then, the company and some of its peers have defaulted on their offshore debt obligationsagainst a backdrop of declining home sales and fewer fundraising opportunities.
The Russian economy is expected to grow despite the consequences of the war in Ukraine
Chinese real estate giant Evergrande asks US court to approve debt plan
Billions at stake: Chinese real estate giant Evergrande is facing an ever-deepening crisis
What lies ahead for Evergrande?
Evergrande has been actively seeking approval from its creditors to restructure $31.7 billion (€30 billion) of offshore debt, comprising bonds, collateral and repurchase obligations, given the current situation. weakening Cash Flows.
The proposed plan, unveiled in March this year, provides various options for offshore creditors, including converting some of their debt positions into new bonds with maturities of between 10 and 12 years.
However, a recent announcement over the weekend that it would be unable to issue new debt due to an ongoing regulatory investigation into one of its major Chinese units put a damper on those plans.
A significant group of Evergrande's offshore bondholders intend to join a liquidation petition scheduled for October 30 in Hong Kong, unless Evergrande can submit a new restructuring plan before that date.
Government intervention to support Evergrande and provide immediate liquidity is unlikely. While liquidation remains a possibility, it could be a worst-case scenario for Evergrande, as the company would cease to exist and its debt would be written down to zero, with far-reaching implications for its lenders.
In such a scenario, offshore bondholders would retain the ability to make claims against the company's directors, officers and offshore assets, giving them an avenue to recover some of their lost investment.
What will happen to Hui Ka Yan now?
Hui founded Evergrande in Guangzhou in 1996 and listed the company in Hong Kong in 2009. The company has seen rapid growth through an aggressive land acquisition strategy supported by loans and the rapid sale of apartments at slim profit margins.
However, Evergrande's liabilities have ballooned to more than $330 billion (€312 billion) and the company has found itself under enormous pressure as China's property market weakened after the government's crackdown on construction expansion fueled by debt.
Evergrande's structure and operating practices under Hui's leadership have come under scrutiny as the property empire has begun to crumble amid mounting pressure to meet repayment obligations and complete apartment construction.
Bloomberg News, citing sources, reported that Hui was taken into police custody earlier this month and is currently under surveillance at a designated location.
This development follows an earlier announcement by police in the south China that they had arrested some of the staff of Evergrande's asset management unit, which raised funds from individual investors through the sale of investment products.
These police actions suggest that Hui may not remain at the helm of the company for much longer. However, it is unclear who will succeed him or whether the government will have any involvement in running the company.
How did Evergrande get such public attention?
Evergrande's meteoric growth propelled it to become one of China's largest and most profitable real estate developers, with total revenue of $110 billion (€104.2 billion) in 2020. Its subsequent fall from grace was equally surprising.
During its peak, the builder's rapid surge in lending made it the largest dollar bond issuer in the industry. After missing several bond payments at the end of 2021, the company's entire offshore debt was classified as in default, leaving creditors to grapple with a resolution.
Evergrande's decline began to infect China's broader real estate sector as credit conditions worsened and rival developers found themselves in trouble, with some forced into default.
Has China attempted to regulate?
After remaining silent about the Evergrande crisis in 2021, a central bank official in October that year blamed the company's problems on its poor operational and management practices. The official said Evergrande had "blindly diversified and expanded its business."
As the crisis worsened, a risk management committee was established at the developer in December 2021, including officials from state-owned companies to assist it in restructuring its debt and assets. Shortly thereafter, authorities moved quickly to reassure markets that risks to the real estate sector and the economy were manageable.
While direct state support for Evergrande remains uncertain, Beijing has implemented a series of measures over the past year to strengthen the real estate sector, prioritizing the completion of unfinished homes for developers.