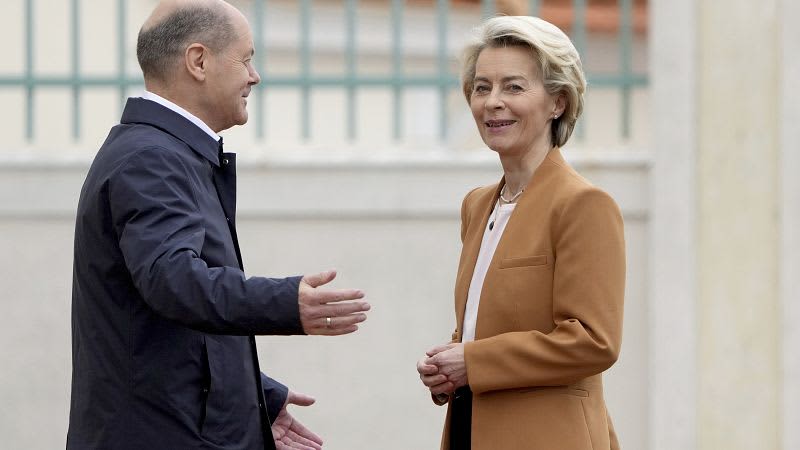 European Commission President Ursula von der Leyen attended a closed-door cabinet meeting in Germany on Sunday.
It came just days after a decision on phasing out combustion engines in Europe was postponed due to German demands.
Speaking after the meeting, Von der Leyen said it is important to invest in the clean energy sector in Europe.
"We must focus on maintaining our position as the world's leading clean energy company in the future. For this, the competitiveness and legal framework conditions of the sector need to be improved," he said.
Von der Leyen said the EU was engaged in a "constructive dialogue" with Germany on the controversial plan to ban the production of internal combustion engines in vehicles by 2035.
"There is full support for the principle of technological openness, but this must also always be balanced with our climate policy goals," he stressed.
Von der Leyen will meet with US President Joe Biden on March 10 during which they will discuss clean energy and supply chains.
European nations are concerned about the impact the US green subsidy scheme will have on European businesses.