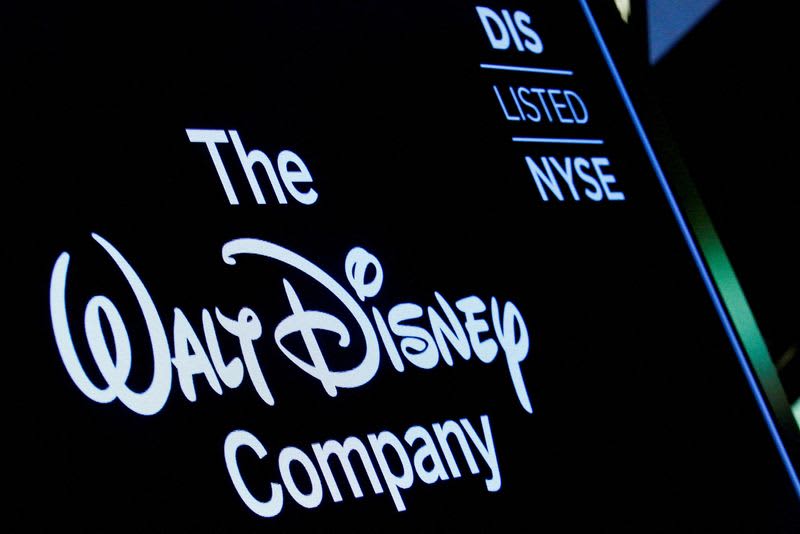 By Dawn Chmielewski
(RockedBuzz via Reuters) -Walt Disney and Charter Communications said on Monday they had reached a deal that will see the media giant's networks, including ESPN, return to the Spectrum cable service just hours before the start of the NFL's "Monday Night Football."
News of the potential deal eased some fears that the traditional cable TV package has long been a profit driver for media
companies, could be nearing the end, sending shares up more than 2% across the sector.
The deal gives Charter new tools to combat so-called cord-cutting in which viewers abandon pay-TV for Internet-delivered options, while furthering Disney's goal of growing its video streaming business, they said the managers.
"Both of our companies have abandoned traditional patterns and focused on the consumer," Disney Entertainment co-president Dana Walden said in an interview.
ESPN, FX and other Disney channels disappeared from Charter's cable service on Aug. 31 after the companies failed to reach an agreement on the channels' fees and how to package them. It stripped nearly 15 million subscribers of Charter's Spectrum television service of access to the U.S. Open tennis tournament, college football and other programming.
But what in previous years was a routine dispute has become something of a referendum on the future of TV as the media business is crushed by declining cable TV subscribers while new subscription streaming services launched to combat Netflix struggle to achieve profitability.
Charter's Winfrey described the pay-TV business as "on the precipice" as the industry has lost 25 million customers over the past five years.
It sought greater flexibility in the packages sold to customers and the ability to offer the ad-supported version of Disney+ at no additional cost to Spectrum subscribers.
Maintaining cable TV revenue is also critically important for media companies like Disney, as they pour resources into streaming services that have yet to break even.
COMPROMISE
Under the new deal, Charter will be able to offer subscribers to its most popular video package, Spectrum TV Select, access to the ad-supported version of the Disney+ service at no additional cost, one of its key demands in the negotiations.
However, Charter will pay Disney a wholesale fee to do so, similar to a deal Disney made with Verizon in 2019, when the telecom giant offered its mobile customers a year of free access to Disney+.
Charter will also provide the ESPN+ streaming service to customers who subscribe to its sports-focused Spectrum TV Select Plus plan at no additional cost. Once Disney's flagship ESPN network is available as a streaming service, it will also be available to Spectrum subscribers.
ESPN will be distributed to 85% of Spectrum cable TV subscribers, a figure that would drop to 80% when the sports network is offered as a streaming service, according to a person familiar with the matter.
As part of the deal, Charter will also begin offering subscription sales to Disney's ad-free streaming services, Disney+, Hulu, ESPN+ and Bundle Disney, to its 30.6 million broadband customers.
"We believe today's deal reflects a compromise with the linear economy," wrote Michael Morris, an analyst at Guggenheim Securities Equity Research, using industry terminology for the traditional TV business.
"But it positions both Disney and Charter to drive value as we transition to streaming in the digital future."
Rich DiGeronimo, Charter's president of products and technology, welcomed the deal with Disney, saying, "we think (this) provides an opportunity to stem video cord-cutting."
Spectrum will no longer offer Baby TV, Disney Junior, Disney XD, Freefor, FXM, FXX, Nat Geo Wild or Nat Geo Mundo.
Walden said programming from these cable channels, which cater to specific demographics, will eventually reach viewers through Disney's various streaming services.
Disney shares rose 1.7% while Charter rose 2.4%. Rival media companies Warner Bros Discovery and Paramount Global gained 2.3% and 2%, respectively.
(Reporting by Akash Sriram in Bengaluru; Editing by Maju Samuel, Marguerita Choy and Deepa Babington)