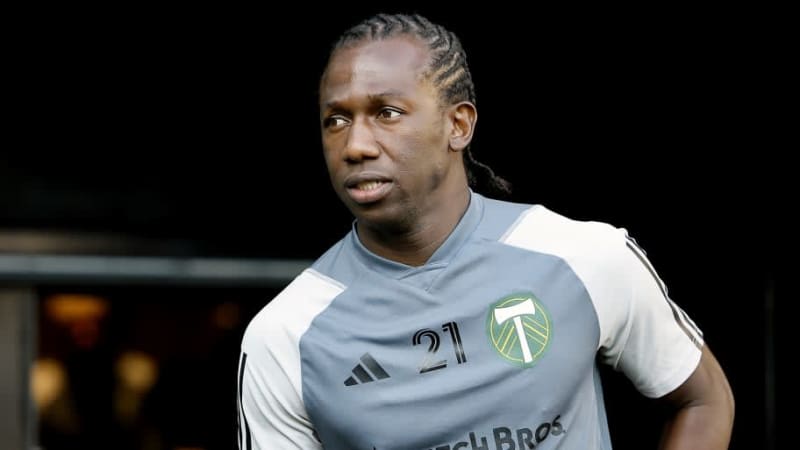 By Lizzy Becherano
Portland Timbers captain Diego Chara is expected to miss the remainder of the 2023 Major League Soccer regular season after undergoing appendectomy surgery.
The estimated recovery time ranges from one to three weeks, allowing for a potential return during the playoffs if the Timbers qualify. The team currently sits in 11th place in the Western Conference standings with 33 points from 28 games and a record of 8W-11L-9L.
A recent run of poor results has seen the sacking of long-time coach Giovanni Savarese, with assistant coach Miles Joseph taking over on an interim basis for the remainder of the 2023 Major League Soccer season as the team searches for a permanent replacement.
Since the change of coach, the Timber they won three straight games and remained just one point out of the ninth and final postseason spot with six games remaining.
But Chara's absence will now be a major blow to their efforts to qualify for the postseason. He remains a key component of the team's success in his 13th season, producing 12 goals and 33 assists in 365 games over that span.
In the captain's absence, the Western Conference side will likely depend on new signings Evander and Cristhian Paredes to lift the midfield while David Ayala and Eryk Williamson remain out with ACL injuries.
The Timbers return to action without Chara on Sunday when they face Austin FC.
Sign up now for MLS Season Pass on Apple TV to watch all the action from the 2023 Major League Soccer season. Click here to subscribe!
This article was originally published on 90min.com as Diego Chara is expected to be out for the remainder of the 2023 MLS regular season .