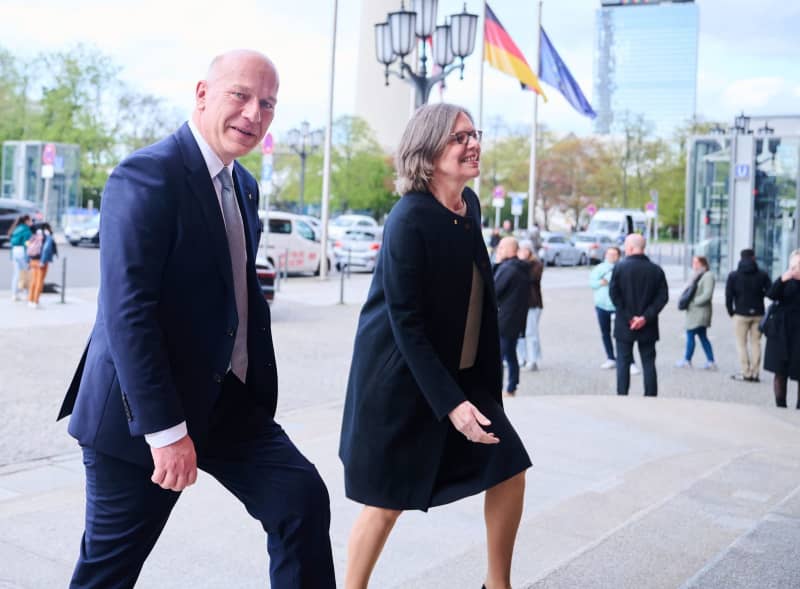 The city of Berlin finally has a new mayor after three rounds of voting on Thursday put the city's conservative Christian Democrats (CDU) leader, Kai Wegner, in the top position.
After failing in the first two rounds, Wegner, 50, received 86 secret ballot votes, exactly as many seats as the CDU and its coalition partner, the Social Democrats (SPD), combined.
There were 70 votes against Wegner. The far-right parliamentary group Alternative for Germany (AfD) later said it had voted for the conservative candidate in the third round.
In the first round, the CDU politician received 71 votes, followed by 79 votes in the second round, one less than the 80 required for the top post in Berlin. The CDU and SPD politicians blamed each other after Wegner failed twice.
The CDU-SPD alliance was formed after a repeat of the 2021 elections last February for the city's regional parliament after Berlin's Constitutional Court overturned the initial outcome due to serious flaws. The CDU emerged as the stronger force.
Wegner's rise to the top marks the first time in 20 years that a CDU politician has become mayor of Berlin.
While Wegner's embarrassment was far from that of US House Republican leader Kevin McCarthy's 15 attempts to get that job, it still brought back memories of former SPD mayor Klaus Wowereit, who became mayor only in 2006 in a second round of voting which elected him with only one vote.
Wegner will be the first CDU mayor of Berlin since Eberhard Diepgen, who held the position until June 2001. The new CDU-SPD coalition government replaces the alliance between the SPD, the far-left Die Linke party and the Greens which they had governed the German capital since 2016.
There was some turmoil within the SPD ahead of Thursday's vote, as its younger members vehemently opposed Wegner.
With this vote, the former mayor, Franziska Giffey of the SPD, resigns and becomes a senator for economic affairs. In the city-state of Berlin, politicians who run departments are known as senators, and the city council is known as the Senate.