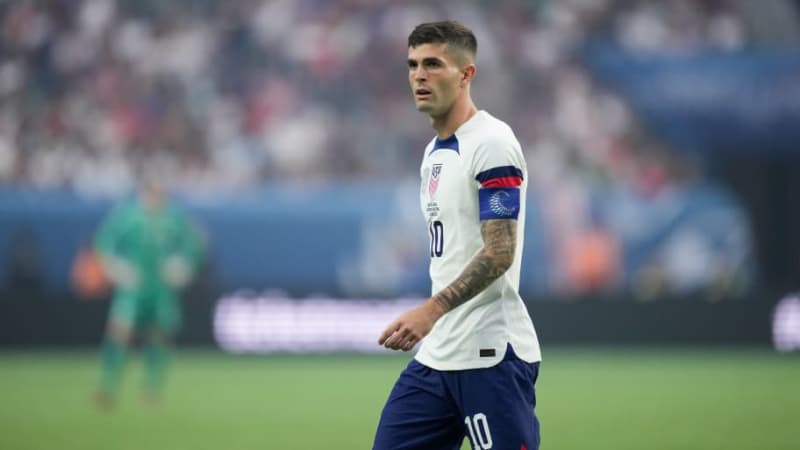 By Braden Chalker
United States men's national team figure Christian Pulisic he has arrived at AC Milan from Chelsea and is more than excited about what is to come.
After more than 140 appearances at Chelsea, the American figure is ready for a new challenge and believes he made the right choice in stepping up to the seven-time UEFA Champions League winners, citing conversations with Milan manager Stefano Pioli as impactful .
"I think he made me feel like he wanted me here, he wanted me to be in this team and he saw me fit into this team, and that's what I wanted to hear," Pulisic said.
"Obviously I want a fair opportunity like everyone else to get a chance to come here. I still need to earn my place obviously but I've seemed to be wanted here and I have a great opportunity, if I show good commitment, good attitude every day and I train well so I'll have the opportunity to go out and perform."
While the 24-year-old has expressed his excitement about the move to the Rossoneri, he also stressed how his time with Chelsea hasn't been quite what he'd hoped for, wishing he had more chances to make an impact at Stamford Bridge.
"Obviously there are definitely moments where I wish I had more of a chance and be that guy, but yeah, for whatever reason, that's not the case, and like I said, I'm so excited for this new challenge and I'm definitely up and ready for that," he continued.
The chance to play for one of the biggest clubs in the world in Milan is already a once-in-a-lifetime opportunity, but Pulisic believes he will only continue his development as a player on the international stage with the USMNT.
"I think it's just another huge opportunity and experience for me to learn and grow as a player," he continued.
"Playing in a new league, a new challenge for me, is going to challenge me a lot more, and when those big moments come around like the Copa America and stuff like that, I'm going to be a lot more battle tested, and that's how I feel coming at a new club, playing in all different types of new games and playing in a new team.
"And when those things [Copa America, World Cup] come with the national team, I know I'll be in top form and I'll be ready."
This article was originally posted on 90min.com as Christian Pulisic relishes the "great opportunity" to play for Milan.