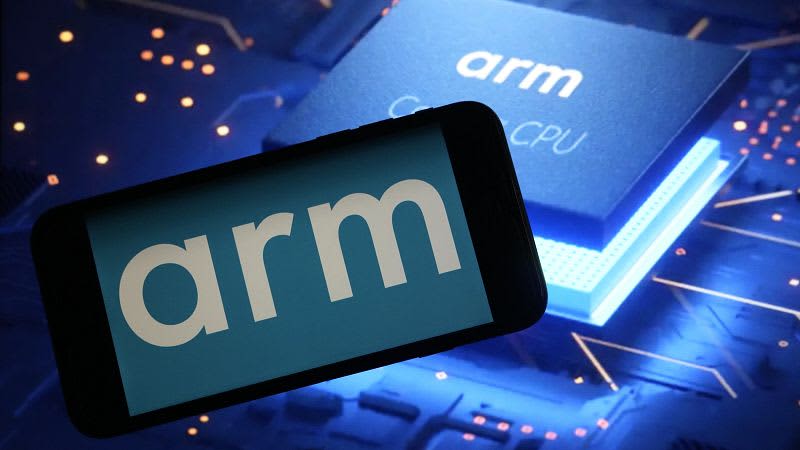 The market waited with bated breath for the chip designer's entry, an initial public offering (IPO) that caught the interest of the biggest tech companies including Apple and Amazon.
Arm Holdings shares were eventually priced at $51 before starting trading, following reports that the company's owner, SoftBank Group Corp, would raise the price even higher following strong interest from investors around the world. world.
The final price provides a market valuation of $54.5 billion for the company. Japan's SoftBank took it off the market seven years ago, when it was valued at $32 billion.
This time SoftBank sold 95.5 million shares and raised $4.87 billion, while still retaining almost 90% of the company's capital.
Chipmaker Arm launches biggest IPO of the year: Apple and Samsung are among the buyers
Why is Arm so valuable?
Arm's chip design is used in virtually all smartphones, most tablets, and digital televisions. More recently, Arm has expanded into artificial intelligence, smart devices, cloud computing, the metaverse, and autonomous driving.
Arm's business is focused on designing chips and licensing intellectual property to customers, rather than chip manufacturing, for which it relies on partners. The company posted revenue of $2.68 billion in its latest fiscal year, which ended in March, and posted profits of $524 million for that period.
Why is this IPO so important on the market?
It is the largest IPO since electric truck maker Rivian debuted in November 2021 with a market value of more than $66 billion.
Arm's offering represents a major development for the IPO market, which has seen relatively few companies go public in the past two years.
In 2021, nearly 400 companies went public as the stock market recovered for the third straight year, according to IPO tracker Renaissance Capital.
Then, last year, the Federal Reserve quickly raised interest rates to combat high inflation and the stock market reversed course, with the S&P falling nearly 20% and the Nasdaq composite more than 30%. %.
Sandal maker Birkenstock will be the next European company to list on Wall Street
Private companies began to hesitate to go public, and the number of IPOs fell to 71. This year, with the economy showing unexpected resilience, 70 companies had gone public by early September.
The collapse of IPOs, as well as mergers and acquisitions, has contributed to a decline in revenue at some of Wall Street's storied institutions, including Goldman Sachs. Goldman is a major underwriter of Arm's IPO, as well as grocery delivery service Instacart's offering, expected next week.