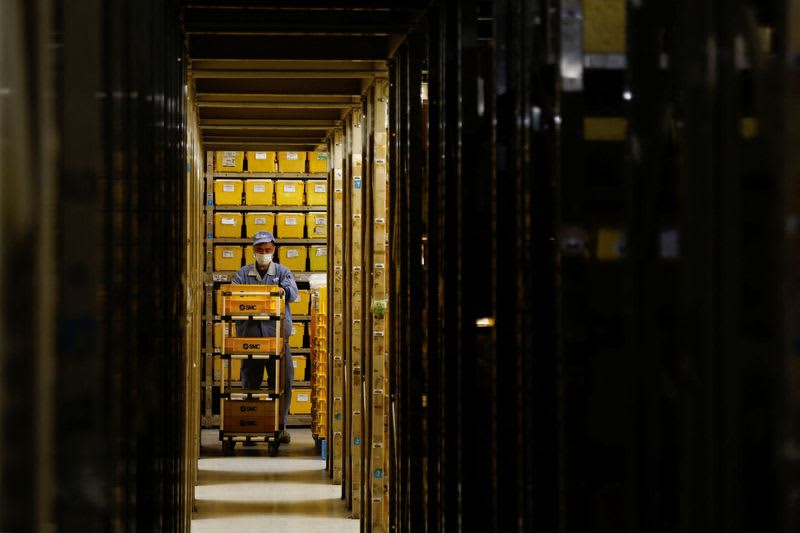 By Yew Lun Tian and Brenda Goh
BEIJING (RockedBuzz via Reuters) – China introduced transit limits for South Korean and Japanese nationals on Wednesday, amid a growing diplomatic wrangle over COVID-19 limits that is marring the grand reopening of the world's second-largest economy after three years of lockdown.
China on Sunday lifted quarantine mandates for inbound travelers, one of the last vestiges of the world's toughest regime of COVID restrictions, which Beijing abruptly began to dismantle in early December after historic protests.
But concerns about the scale and impact of the outbreak in China, where the virus is spreading out of control, have prompted more than a dozen countries to require negative COVID test results from people arriving from China.
Among them, South Korea and Japan also have limited flights and require tests upon arrival, with passengers who test positive being sent into quarantine. In South Korea, quarantine is the responsibility of the traveler.
In response, the Chinese embassies in Seoul and Tokyo said on Tuesday that they had suspended issuing short-term visas for travelers to China, with the foreign ministry calling the testing requirements "discriminatory".
This prompted an official outcry from Japan to China, while South Korean Foreign Minister Park Jin said Seoul's decision was based on scientific, non-discriminatory evidence and that China's countermeasures were "deeply regrettable".
In a sign of rising tensions on Wednesday, China's immigration authority suspended transit visa waivers for South Koreans and Japanese.
The spat could also affect the economic relations between the three neighbors.
Japanese department store operator Isetan Mitsukoshi Holdings Ltd and supermarket operator Aeon Co said they may need to rethink staff transfers to China depending on how long the suspension lasts.
"We won't be able to take business travel in the short term, but such travel has still reduced during COVID, so we don't expect an immediate impact. But if the situation lasts long, there will be an effect," said a source of the South Korean chip industry who declined to be identified, as the person was not authorized to speak to the media.
China requires negative test results from visitors from all countries.
COUNT THE DEAD
Some of the governments that have announced limits on travelers from China have expressed concerns about Beijing's data transparency.
The World Health Organization has said China has been underreporting deaths.
Chinese health authorities have reported five or fewer deaths a day over the past month, numbers that are inconsistent with the long lines seen at funeral homes. At first, they did not report COVID casualty figures on Tuesday.
The Chinese Centers for Disease Control and Prevention and the National Health Commission did not immediately respond to requests for comment.
Without mentioning whether the daily reports had been halted, Liang Wannian, head of a COVID expert group under the national health authority, told reporters that the deaths can only be accurately counted after the pandemic ends.
China should ultimately determine death figures by looking at excess mortality, Wang Guiqiang, head of the infectious disease department of Peking University First Hospital, said at the same news conference.
Though international health experts have predicted at least one million COVID-related deaths this year, China has reported just over 5,000 since the pandemic began, a fraction of what other countries reported upon reopening.
China says it has been transparent with its data.
State media said the COVID surge has already passed its peak in Henan, Jiangsu, Zhejiang, Guangdong, Sichuan and Hainan provinces, as well as the major cities of Beijing and Chongqing, home to more than 500 million people combined. .
'INSULTING'
On Wednesday, Chinese state media devoted extensive coverage to what it called "discriminatory" border rules in South Korea and Japan.
Nationalist tabloid Global Times defended Beijing's retaliation as a "reasonable and direct response to protect its legitimate interests, particularly after some countries continue to inflate China's epidemic situation by imposing travel restrictions for political manipulation."
Chinese social media rage has primarily targeted South Korea, whose border measures are the strictest among countries announcing new rules.
Videos circulating online show special lanes coordinated by uniformed soldiers for arrivals from China at the airport, with travelers fitted with yellow lanyards with QR codes for processing test results.
A Twitter-like Chinese Weibo user said spotting Chinese travelers was "an insult" and similar to "people treated like criminals and paraded through the streets."
Annual spending by Chinese tourists overseas reached $250 billion before the pandemic, with South Korea and Japan among the top shopping destinations.
Repeated lockdowns have hammered China's $17 trillion economy. The World Bank estimated that its growth in 2022 collapsed to 2.7%, the second slowest pace since the mid-1970s after 2020.
He forecast a rebound to 4.3% for 2023, but this is 0.9 percentage points below the June forecast due to the severity of the COVID disruptions and weakening external demand.
($1 = 6.7666 Chinese Yuan Renminbi)
(Additional reporting from Beijing Newsroom; Kaori Kaneko, Mari Shiraki and Elaine Lies in Tokyo; Joyce Lee, Hyunsu Yim and Heekyong Yang in SeoulWriting by Marius Zaharia; Editing by Gerry Doyle and Kim Coghill)