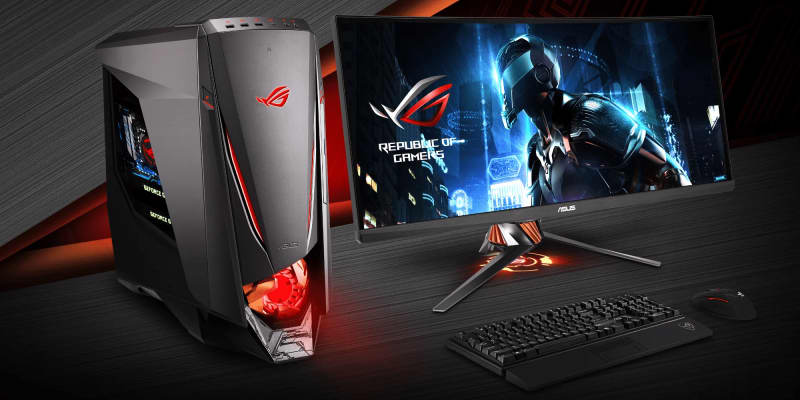 If you are thinking of buying a new PC, you are usually faced with the crucial question "all-inclusive" or "low budget"? Especially if you don't earn money with your PC and are not an "avid gamer", an economical solution is often sufficient. But what should you pay attention to in detail?
Save, but in the right places
Of course, you need to save money on cheap PCs, and it's not uncommon for system integrators to forgo shortcuts in these cases. The question is, however, in which areas have savings been made and does this have an impact on the performance and future security of the PC? Here's a guide on what to look for in the main components.
The processor (CPU)
The processor, the so-called CPU (Central Processing Unit), is the brain of every PC and offers enormous savings potential. If you're neither a gamer nor a content creator, you don't need a processor with 12, 16, or 32 cores, but it's still worth taking a look at the underlying architecture.
Cheap off-the-shelf PCs are often equipped with older generation processors, but you shouldn't accept this at a low price. The CPU should be from one of the last two generations, otherwise it will lack features later.
If you are thinking of buying a low-priced PC, you should consider the following CPU series and architectures:
AMD Ryzen 5000 (Zen-3 architecture) AMD Ryzen 6000 (Zen-3+ architecture) AMD Ryzen 7000 (Zen-4 architecture) Intel Core-i-12000 (Alder Lake) Intel Core-i-13000 (Raptor Lake)
View CPU Best Sellers on Amazon
These five sets of models and architectures promise an updated performance and feature set, which can also be important for accelerating video and streaming services and enabling you to perform more demanding multimedia and content creation tasks. On the other hand, the specifications offer savings potential.
If you buy a budget PC, you don't necessarily need a processor with up to 16 cores and a clock frequency of 5GHz, but you shouldn't go below the following minimum requirements:
A current CPU from one of the last two generations A current architecture (e.g. Zen 3, Zen 4, Alder Lake, Raptor Lake) At least 6 processor cores with a total of 12 parallel threads At least a maximum clock frequency of 4, 0 to 4.5 GHz ("boost") An adequate CPU cooling solution for the TDP class
Further reading: Best CPUs for Gaming 2023
Intel Core i5-12400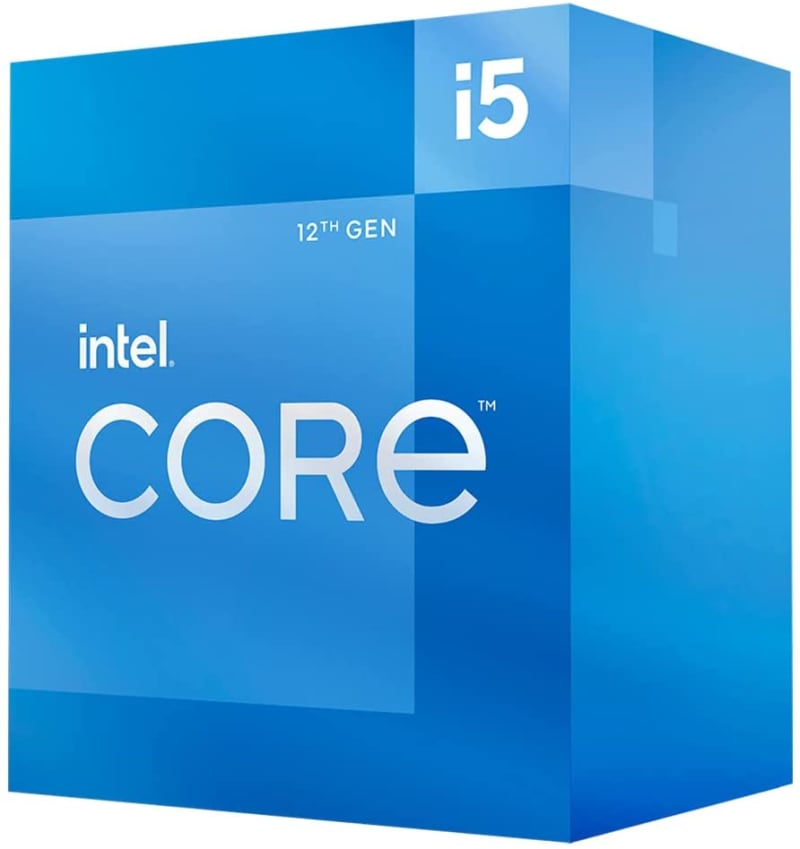 Price at time of review: $192 Today's best prices:
|
|
The graphics card (GPU)
System integrators are offered even greater savings potential when choosing the graphics card, which they make full use of. It's not uncommon to find relatively old graphics cards in off-the-shelf PCs, which is why you should take a very careful look at the specs here.
Of course, you can't expect a flagship à la Nvidia GeForce RTX 4090 OR AMD Radeon RX 7900 XTX in a cheap PC, but a modern architecture should still be available.
You should insist on the following graphics card series and architectures, even on a budget build:
AMD Radeon RX 6000 (RDNA 2) AMD Radeon RX 7000 (RDNA 3) Nivida GeForce RTX 3000 (Ampere) Nvidia GeForce RTX 4000 (Ada Lovelace) Intel Arc (Alchemist)
View best-selling graphics cards on Amazon
Your low budget PC should at least have a graphics card of the caliber of a AMD Radeon RX 6650 XT, the current Editors' Choice price-performance winner. Alternatively, the Intel Arc A770 and A750 can also be a good choice, with a particularly advantageous price.
Further reading: Budget GPU Battle: GeForce RTX 3050 vs Radeon RX 6650 XT vs Arc A770
Main memory (RAM)
Especially with cheap PCs, RAM is another area where people tend to save money and only install the bare minimum.
Avoid computers with less than 16 gigabytes of RAM and opt for a capacity between 16 and 32 gigabytes.
View computer memory bestsellers on Amazon
Whether DDR4 modules or the faster and more modern DDR5 memory does not play an important role for the cheapest possible PC. Capacity is key and systems with just 8 gigabytes are no longer recommended these days.
Other components
Other components on which you need to cut back, but still pay attention to quality and the right performance class, are the following:
Power supply: Look for a branded power supply with a high efficiency rating (at least 80Plus Bronze) and at least 400 watts – see explanation of power supply ratings.
Motherboard: Make sure it is a branded motherboard with sufficient internal and external connections.
Case and cooling: Make sure you have a stable case with a sufficient and quiet cooling solution.
Peripherals: If you're buying a complete PC, take a close look at the peripherals (e.g. mouse and keyboard). You use them to make your PC work, which is why you shouldn't skimp on quality when it comes to input devices: find the best gaming mouse and the best gaming keyboard.
Monitor: The monitor must be at least 24 inches and have an IPS display ("panel"). Full HD resolutions with 1920×1080 pixels are sufficient and do not put a particular strain on the graphics card: find the best gaming monitor AND best budget monitor.
Warehousing: You will need a storage drive that is fast and large enough for an optimal experience. Fortunately, the price of SSDs has dropped, making them accessible even to those on a limited budget – find out best SSD for your construction
This article was translated from German into English and originally appeared on pcwelt.de.