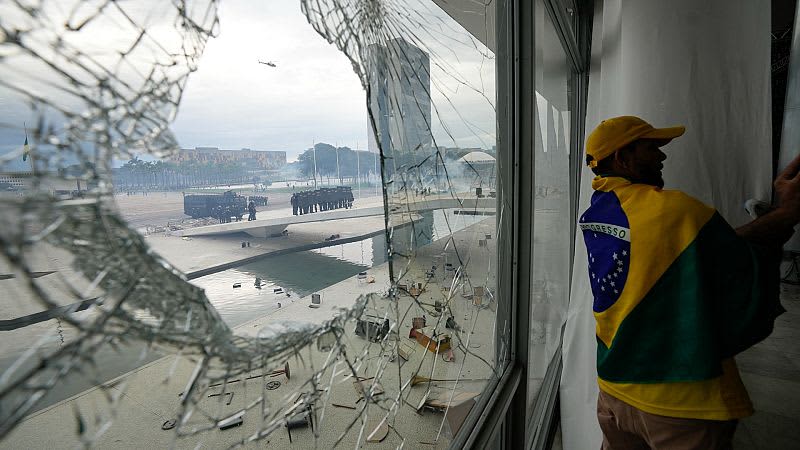 Hundreds of supporters of far-right ex-President Jair Bolsonaro broke through police barricades on Sunday and stormed Congress, the Presidential Palace and the Supreme Court, in what President Luiz Inacio Lula da Silva condemned as an attack" fascist".
A sea of ​​protesters dressed in the green and yellow of the flag poured into the seat of power in Brasilia, invading the Congress hall, destroying the Supreme Court building and climbing the ramp of the Planalto presidential palace.
Lula, who was in the southeastern city of Araraquara visiting a region hit by severe floods, signed a decree declaring federal intervention in Brasilia, giving his government special powers to restore law and order in the capital.