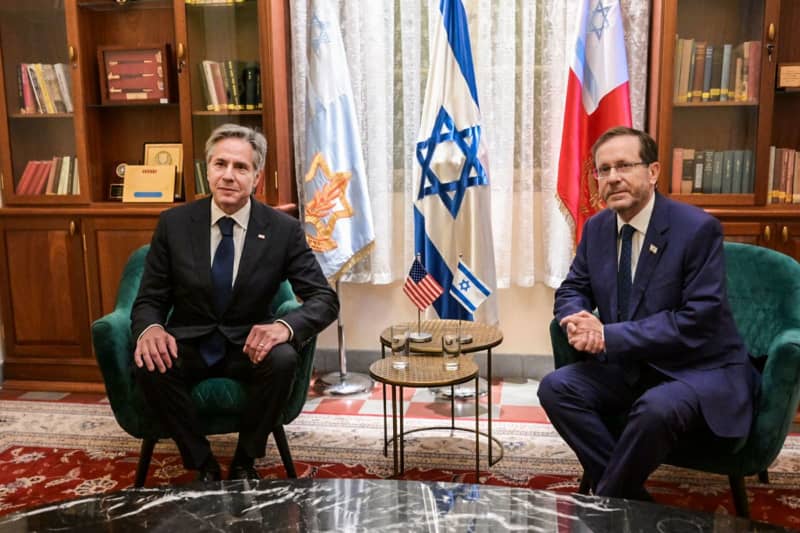 US Secretary of State Antony Blinken plans to meet Palestinian President Mahmoud Abbas and will travel to Jordan after his stay in Israel, he says.
"From here I will go to Jordan where I will meet His Majesty King Abdullah and Palestinian Authority President Abbas and then in the next few days we will meet the leaders of Saudi Arabia, the United Arab Emirates, Egypt and Qatar," he says.
In all engagements, he said he would "continue to pressure countries to help prevent the conflict from spreading and to use their influence on Hamas to immediately and unconditionally release the hostages."
He was referring to around 150 people held hostage in Gaza after attacks by Hamas rebels, which killed more than 1,200 people in Israeli border towns and at a music festival, and injured 3,391.
Israel responded with heavy aerial bombardment of Gaza. According to the Gaza Ministry of Health, more than 1,400 Palestinians have been killed and more than 6,200 injured in Israeli attacks.