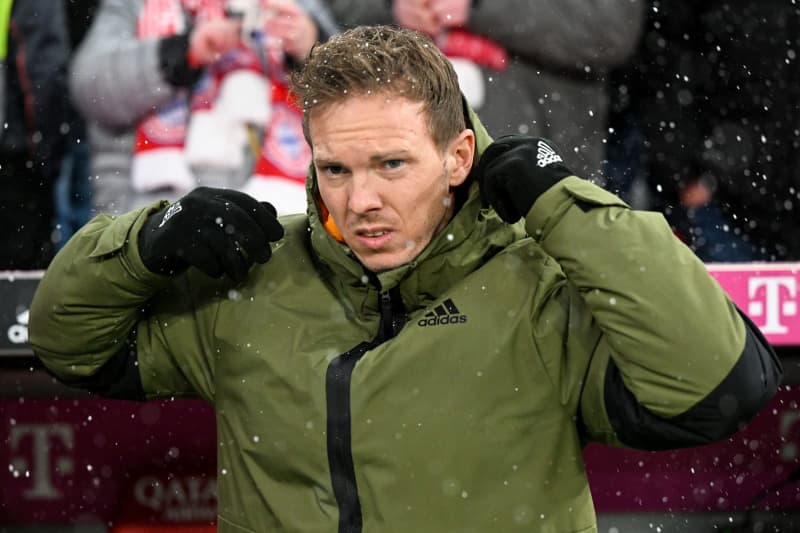 Bayern Munich coach Julian Nagelsmann is happy to have "almost all players available" in his squad ahead of the Bundesliga trip to Stuttgart on Saturday.
"We will have to leave players out of the squad for the first time in a while," Nagelsmann said at a press conference on Friday.
His only problem is winger Leroy Sané, who has suffered a capsular problem in his ankle and will need to undergo further medical tests, but the coach said "things are looking good".
"If he gets the green light, he will take part in the final training session," Nagelsmann said.
As for Sadio Mané, who has just returned after recovering from a long-standing injury that ruled him out of the World Cup in Qatar, Nagelsmann will try to give him more minutes on the pitch.
"It was a serious injury but his fitness levels are good," he said.
Bayern top the Bundesliga, but are 46 points behind second-placed Borussia Dortmund.