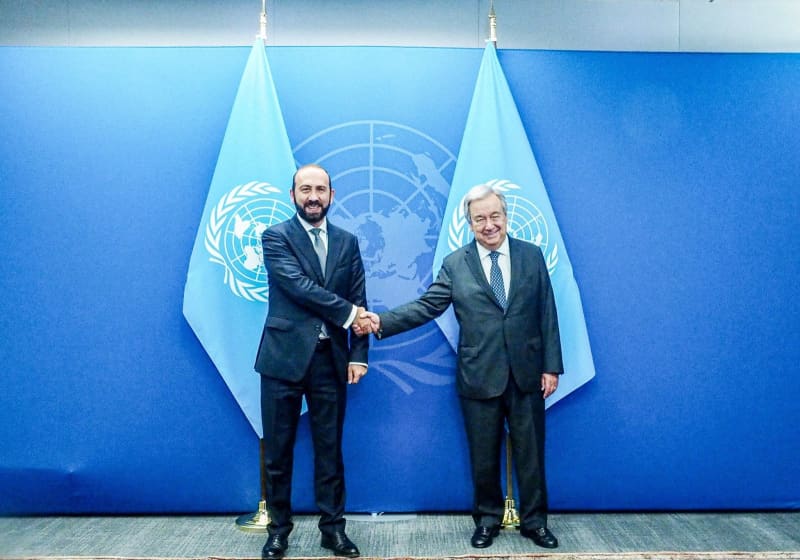 Armenian Foreign Minister Ararat Mirzoyan accused the international community of inaction following Azerbaijan's military operation to take control of the Nagorno-Karabakh region, inhabited mainly by Armenians.
Speaking at the United Nations general debate in New York on Saturday, Mirzoyan called for a United Nations mission to "monitor and access the human rights, humanitarian and security situation on the ground."
The "truly devastating developments" in the region have shown that "problems cannot be addressed simply with blanket statements and appeals," Mirzoyan said.
"The international community and the United Nations failed to save the people," he said
Nagorno-Karabakh is located on Azerbaijani territory, but the majority of residents are Armenian and control of the region has long been disputed between the two former Soviet republics.
On Tuesday, authoritarian-led Azerbaijan launched a military operation to conquer the region. Just a day later, the defeated Armenians of Karabakh surrendered.
Many Armenians accuse their traditional protecting power, Russia, which also has its own soldiers stationed there, of abandoning them. According to Armenian sources, more than 200 people died during the brief fighting and more than 400 others were injured.
The tens of thousands of Armenian civilians in the region now fear being displaced or oppressed by Azerbaijani rulers.