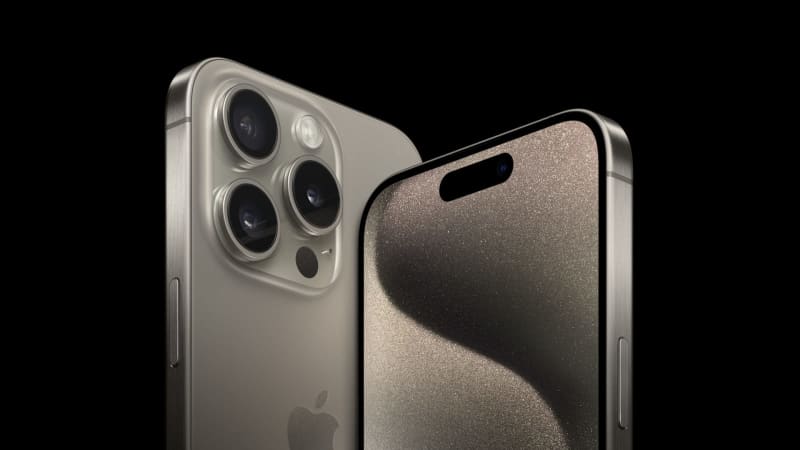 Just as we suspected, there was almost no mention of HomePod or Apple Home during Tuesday's big Apple event, but that doesn't mean the smart home was ignored during the iPhone reveal.
Indeed, while the iPhone 15, iPhone 15 Pro, and Apple Watch took center stage, there were a couple of key smart home announcements hidden in press releases and fine print. One of these is an extension of Apple's ongoing green initiatives, while the other involves a new positioning for Thread.
Let's go with the green ad first.
Network prediction in the Apple Home app
Apple on Tuesday made a big showing of its efforts to make all of its products carbon neutral by the end of the decade, and while Grid Forecast didn't make the Olivia Spencer comedy yesterday, it managed to squeeze in all the way Apple press release on its green goals.
A new feature in the Home app, Grid Forecast, provides a graphical timeline that shows when the power grid in your area will offer the cleanest energy.
Grid Forecast pulls data from a variety of sources, including energy providers and weather forecasts, to predict periods of time when the electricity grid will have more or less green energy available, allowing you to plan the best times to run dishwashers, washing machines and dryers and other large appliances.
Apple has already gone down this path with its Clean energy charging functionwhich allows your iPhone to optimize its charging schedule based on when clean energy is available.
Grid Forecast could be a prelude to more clean energy features within the Home app, particularly when it comes to monitoring the energy usage of all the power-hungry devices in your smart home.
Enter iPhone 15 Pro and iPhone 15 Pro Max
If you blinked you might have missed it, but yes, Thread is coming to iPhone.
Hidden in the middle of it iPhone 15 Pro press releaseApple's mention of Thread doesn't even have a sentence of its own:
iPhone 15 Pro and iPhone 15 Pro Max now support Wi-Fi 6E for superior wireless performance, including up to 2x faster speeds, and introduces the first Thread-enabled smartphones, opening future opportunities for Home app integrations.
What?
That's pretty much all we have to say about Thread on the iPhone 15 Pro and iPhone 15 Pro Max, aside from one quick detail: "Thread Network Technology," nestled into the Technical specifications page.
What does this mean? Thread on iPhone could open up some very interesting possibilities for the smart home, namely the ability for an iPhone user to directly interact with Thread-enabled smart gadgets without any signal being routed from an Apple home hub device (like a HomePod or a Apple TV). ). Does this mean an iPhone 15 Pro could serve as a Thread border router for Matter devices? Good question.
In any case, the idea of ​​an iPhone that doubles as a Thread router (or Thread border router) is intriguing and hopefully something we'll learn more about in the coming months.