In September, the construction of the second phase of the 21,000 square meter logistics park, which was built in a total of four phases, began. The first phase of the LogiCube Park, realized as part of the domestic investment, was handed over at the beginning of this year, the 2,700 square meter facility has been fully rented out, so the development of the next phase will begin according to the plans. The newer, nearly 3,800 square meter hall can be divided into two parts, and the size of the related office areas can reach 500 square meters. It is expected to be handed over in the summer of 2024. The development of the park is ongoing, the last phase is expected to be completed by 2028. The pre-lease negotiations for the second phase have begun, the exclusive partner of the investor is still 108 Agency.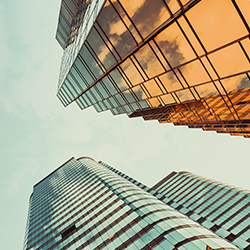 Property Investment Forum 2023
The domestic industrial/logistics real estate market will be a prominent topic at the Property Investment Forum 2023 conference on September 28. Click for details!
Information and application
Cover image source: Máté Oláh Gergely / LogiCube