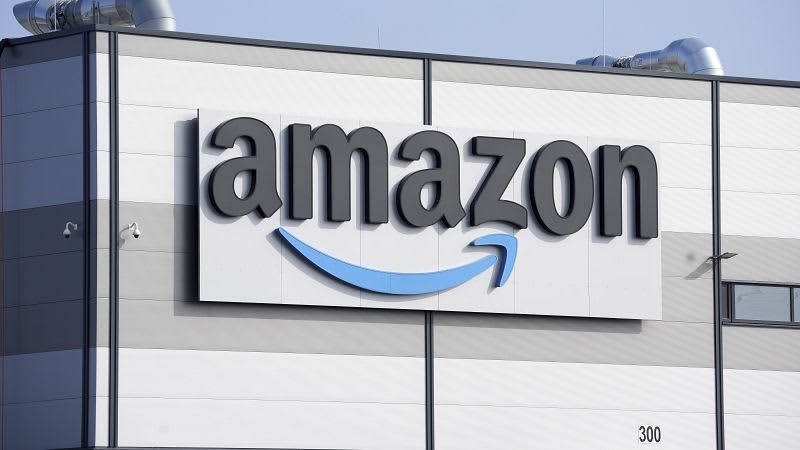 US regulators and 17 states have sued Amazon over allegations it abused its market position to inflate prices, overcharge sellers and stifle competition.
Amazon denies any wrongdoing.
The lawsuit, filed Tuesday in federal court in Washington state, home to Amazon, is the result of a years-long investigation into the company's activities and is one of the most significant legal challenges in its nearly 30-year history.
The Federal Trade Commission (FTC) and the states bringing the lawsuit allege that Amazon is violating federal and state antitrust laws.
They are asking the court to issue a permanent injunction that they say will prohibit the retailer from engaging in illegal conduct and loosen its "monopolistic control to restore competition."
Amazon will invest up to $4 billion in artificial intelligence company Anthropic
Amazon uses generative AI to summarize product reviews
What is Amazon accused of?
The complaint accuses the company of engaging in anticompetitive practices with measures that dissuade sellers from offering lower prices for products on non-Amazon sites, an argument that mirrors allegations made in a separate lawsuit filed last year by the state of California.
The lawsuit alleges that Amazon buries listings offered at lower prices on other sites. At the same time, it charges sellers high commissions, forcing merchants to raise prices on the platform, as well as other e-commerce sites, to keep their products competitive on Amazon.
"The complaint presents detailed allegations that highlight how Amazon is now exploiting its monopoly power to enrich itself by raising prices and degrading service to the tens of millions of American families who shop on its platform and hundreds of thousands of businesses who rely on Amazon to reach them," FTC Chair Lina Khan said in a statement.
Amazon, Google, Facebook and more: the EU officially names the guardians of the digital economy
The lawsuit also alleges that Amazon degrades customer experiences by replacing relevant search results with paid advertising, favoring its own brands over other products, and charging high commissions that mean sellers can pay up to nearly half of their revenues to Amazon.
The cut that sellers give Amazon from their revenue has increased from 35% in 2020 and 19% in 2014, according to the anti-monopoly organization Institute for Local Self-Reliance.
Amazon denies any wrongdoing
Seattle-based Amazon.com Inc. said the FTC was "wrong on the facts and the law" and was departing from its role protecting consumers and competition.
"If the FTC gets its way, the result would be fewer products to choose from, higher prices, slower deliveries for consumers, and reduced options for small businesses — the opposite of what antitrust law is designed to do do," said David Zapolsky, Amazon's general counsel. said in a statement.
How much influence does Amazon have on the e-commerce market?
Some estimates show that Amazon controls around 40% of the e-commerce market.
The majority of sales on its platform are facilitated by independent sellers made up of small and medium-sized businesses and individuals.
In exchange for the access it provides to its platform, Amazon makes billions through referral fees and other services such as advertising, which makes products more visible on the platform.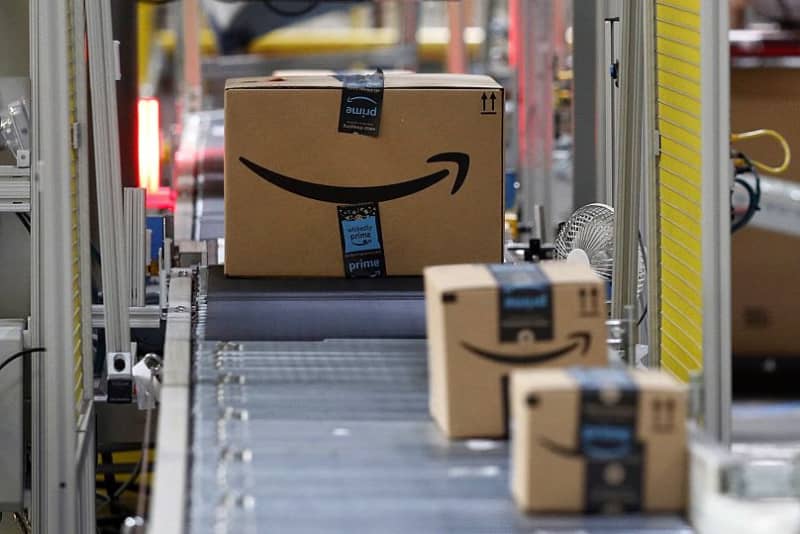 The vast majority of third-party merchants also use the company's fulfillment service to store inventory and ship items to customers.
Amazon has steadily increased fees for those who rely on the program. More recently, it imposed – and then abandoned – another tariff for those who don't, a move that has been slammed by critics.
Last quarter, Amazon reported revenue of $32.3 billion (€32.6 billion) from third-party services.
What's at stake for Amazon?
Consumer advocacy groups applauded the lawsuit, while one industry group said many large retail companies have policies that mirror those of Amazon.
There has been speculation that the agency would seek a forced breakup of the retail giant, which is also dominant in cloud computing and has a growing presence in other sectors, such as groceries and healthcare.
In a briefing with reporters, Khan sidestepped questions about the possibility of that happening.
"At this stage, the focus is more on accountability," he said.
Amazon has long faced accusations that it is undermining companies that sell on its platform by evaluating merchants' data and creating its own competing products that it then promotes on its site.
In August, the company said it would eliminate some internal brands that weren't resonating with customers and relaunch some items under existing brands like Amazon Basics and Amazon Essentials.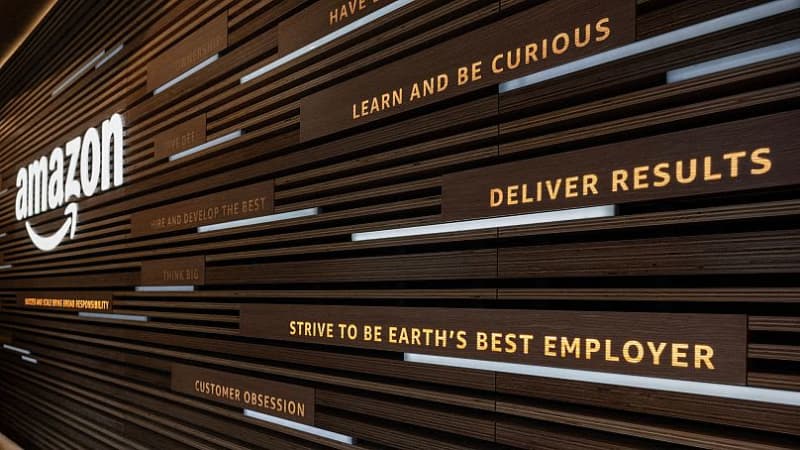 Booksellers and authors also urged the Justice Department to investigate what they called Amazon's "monopoly power in the marketplace for books and ideas."
If successful, a court case could be a big boost for the FTC's Khan, a critic of Big Tech who gained prominence as a Yale law student in 2017 for her scholarly work "Amazon's Antitrust Paradox."
In 2021, Amazon sought to exclude her from the agency's investigation against the company due to her previous criticisms.
Under Khan's watch, the FTC has aggressively attempted to blunt Big Tech's influence but has been unsuccessful in some recent high-profile cases, including its attempt to block Microsoft's acquisition of video game maker Activision Blizzard and Meta's acquisition of virtual reality startup Within Unlimited. .