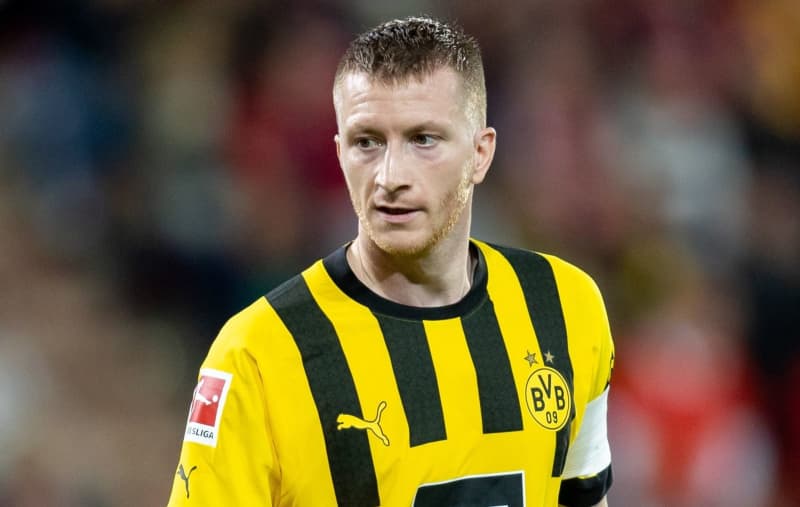 Marco Reus' agent said the alleged interest from Cristino Ronaldo's new Saudi club Al Nassr was not a surprise, given that the Borussia Dortmund captain's future beyond the season was not yet decided.
British newspaper Daily Mail had reported Al Nassr's interest in the 33-year-old forward who missed the recent World Cup in Qatar with an ankle injury.
Croatia star Real Madrid's Luka Modric and former Spain defender Sergio Ramos of Paris Saint-Germain would also be on the radar of Al Nassr who announced the signing of Portuguese superstar Ronaldo last week.
Reus' agent Dirk Hebel told the Sunday newspaper Bild am Sonntag that "it is quite normal that other clubs are interested in a player like Marco, whose contract expires in six months.
"Marco has always stressed how close Dortmund are to his heart, but also that he wants to continue playing football. So it's quite normal that we have to look at other options," he said.
Dortmund said they would talk about a possible contract extension with Dortmund-born Reus, who has been at the club since 2012, earlier this year. With them he scored 156 goals in 368 games, winning two German Cups.
Reus has said in the past that he would like to end his career at Dortmund, but may have to accept a pay cut if he renews his contract as Dortmund are aiming for success and not playing time as key elements of future contracts.