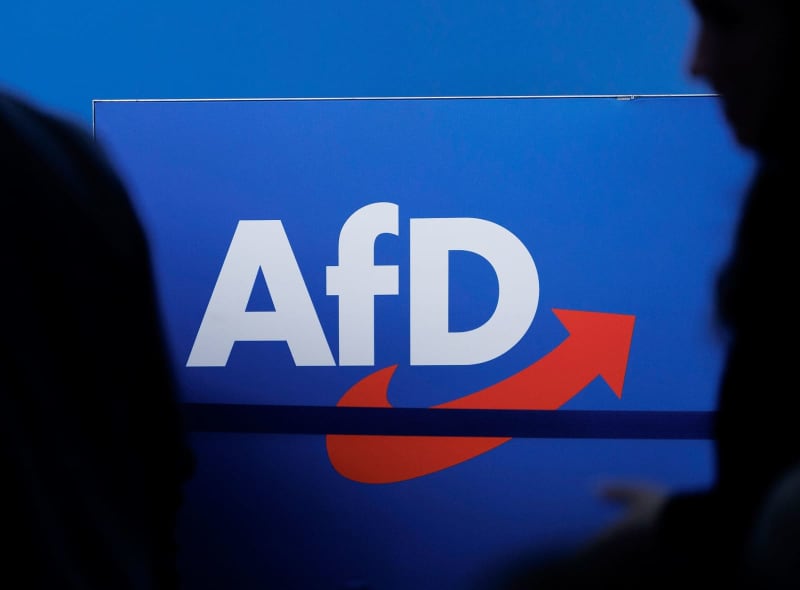 The far-right Alternative for Germany (AfD) party will have a chance to win its first major mayoral post in the central city of Nordhausen on Sunday.
The decision is taken at the ballot box by almost 37,000 eligible voters in the industrial and university city of Thuringia.
The AfD candidate, 61-year-old entrepreneur Jörg Prophet, is in a better starting position after the first ballot, when he received 42.1 percent of the vote two weeks ago. Prophet is running against independent president Kai Buchmann, who received 23.7% of the vote in the first round.
Buchmann's chances were hampered by controversies and personal disputes while he was in office. A former member of the Green Party, Buchmann was briefly suspended from office earlier this year after a district councilor accused him of bullying.
His candidacy is supported by the Greens, the far-left party Die Linke and also by individual Social Democrats.
All mainstream parties in Germany have felt the pressure as the AfD rises in national polls, as well as recording its first victories in local elections.
Since the end of June the AfD has won a Thuringian district council election and a Saxony-Anhalt mayoral election for the town of Raguhn-Jeßnitz, which has a population of less than 9,000.
The first occurred in the district of Sonneberg in southern Thuringia, where AfD politician Robert Sesselmann was elected the AfD's first district administrator. His election has sparked nationwide discussion and concern.
In Thuringia the AfD and its leader Björn Höcke are classified by the regional secret services as right-wing extremists and are monitored.
Recent polls show that support for the AfD exceeds 30% in Thuringia, as well as in the states of Saxony and Brandenburg. All three are in the former East Germany and will hold state elections next year.
The Thuringian regional government's left-wing coalition of Die Linke, Social Democrats and Greens reacted with concern to the AfD's local successes.
The leader of Die Linke in the regional parliament, Steffen Dittes, warned against the possible "normalization of a far-right party" that could undermine long-standing taboos against the far right in Germany.